Department of Homeland Security Publishes Fall 2018 Regulatory Agenda
On Wednesday, October 17, 2018, the Department of Homeland Security (DHS) published its Fall 2018 regulatory agenda, which lists rules that the federal government expect to take action on in the next few months. Listed below are important proposed employment-based immigration changes that may be in our near future:
H-1B Cap Pre-Registration
DHS proposes to amend its regulations regarding the filing of H-1B regular cap or master's cap petitions. The proposal is to establish an electronic registration program for cap-subject petitions.  The Fall Agenda states: "Consistent with the Buy American and Hire American, EO 13788's direction to suggest reforms to help ensure that H-1B visas are awarded to the most-skilled or highest-paid petition beneficiaries, this regulation would help to streamline the process for administering the H-1B cap and increase the probability of the total number of petitions selected under the cap filed for H-1B beneficiaries who possess a master's or higher degree from a U.S. institution of higher education each fiscal year." 
H-1B Specialty Occupation
A proposal to revise the definition of an H-1B specialty occupation to "increase focus on obtaining the best and brightest foreign nationals," has an updated anticipated publication date of August 2019. The Fall Agenda states:  "The purpose of these changes is to ensure that H-1B visas are awarded only to individuals who will be working in a job which meets the statutory definition of specialty occupation. In addition, these changes are intended to ensure that the H-1B program supplements the U.S. workforce and strengthens U.S. worker protections."
F-1 students
U.S. Immigration and Customs Enforcement (ICE) will propose to modify the period of authorized stay for certain categories of nonimmigrants traveling to the United States from "duration of status" (D/S) and to replace such with a maximum period of authorized stay, and options for extensions, for each applicable visa category. The Fall Agenda states: "the failure to provide certain categories of nonimmigrants with specific dates for their authorized periods of stay can cause confusion over how long they may lawfully remain in the United States and has complicated the efforts to reduce overstay rates for nonimmigrant students. The clarity created by date-certain admissions will help reduce the overstay rate." The Fall Agenda also states that intention of the rule is to "decrease the incidence of nonimmigrant student overstays and improve the integrity of the nonimmigrant student visa."
H-4 EAD
DHS is proposing to remove certain H-4 spouses of H-1B nonimmigrants as a class eligible for employment authorization. DHS is reviewing the 2015 final rule, which extended eligibility for employment authorization to H-4 dependent spouses of H-1B nonimmigrants who are seeking employment-based lawful permanent resident status, in light of the Buy American Hire American Executive Order.
Adjustment of Status (AOS)
The Department of Homeland Security (DHS) will propose regulatory provisions designed to: improve the efficiency in the processing of Application to Register Permanent Residence or Adjust Status (Form I-485), reduce processing times, improve the quality of inventory data provided to partner agencies, reduce the potential for visa retrogression, promote efficient usage of available immigrant visas, and discourage fraudulent or frivolous filings. DHS proposes to eliminate the concurrent filing of visa petitions and Form I-485 for all applicants seeking an immigrant visa in a preference category, and proposes to make further changes to the appropriate dates when applicants can file Form I-485 and for ancillary benefits. The Fall Agenda states: "The purpose of these changes is to reduce Form I-485 processing times, discourage frivolous filings, ensure that ancillary benefits are connected to the potential for visa allocation, provide steady Form I-485 receipts throughout the fiscal year, and improve the quality of USCIS Form I-485 inventory data. Reduced processing times, steady receipts, and better data quality will ensure more efficient usage of the available immigrant visas and reduce visa retrogression." A proposed regulation is anticipated to be announced in September 2019.
By Rahul Reddy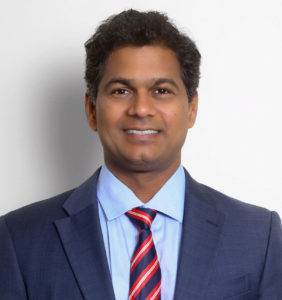 Rahul is the founding partner of Reddy & Neumann P.C. His practice covers employment-based immigration, in which he represents corporate clients in far-ranging industries.