Final Rule Announced by DHS Regarding Changes to the H-1B Lottery
As you may recall from our previous article on November 30th the Department of Homeland Security (DHS) published proposed changes to the H-1B lottery procedure. This morning DHS posted its final rule regarding H-1B cap-subject petitions, which is scheduled to be published in the Federal Register on January 31st and will go into effect April 1, 2019.
The final rule reverses the order by which USCIS selects H-1B petitions under the H-1B regular cap and the advanced degree exemption (Master's cap). Regarding the order reversal of the selection of H-1B cap petitions, USCIS Director L. Francis Cissna has stated "…U.S. employers seeking to employ foreign workers with a U.S. master's or higher degree will have a greater chance of selection in the H-1B lottery in years of excess demand for new H-1B visas." In prior years, USCIS conducted a lottery for those with a U.S. Master's degree or higher followed by the lottery for Bachelor's cap. This year, USCIS will first conduct a lottery for all H-1B petitions, and then from the remaining Master's cap petitions will go into a second lottery. DHS has estimated that this reversal in H-1B petition selection will result in an estimated increase of up to 16% of the number of H-1B petitions selected with a U.S. Master's degree or higher.
The final rule also introduces an electronic registration requirement for petitioners seeking to file H-1B cap-subject petitions. However, USCIS will not be implementing the electronic registration requirement for this year's cap season in order to "complete user testing and ensure the system and process are fully functional." Once the electronic registration requirement is implemented, USCIS will publish a notice in the Federal Register announcing the implementation before that year's cap season.
By Rahul Reddy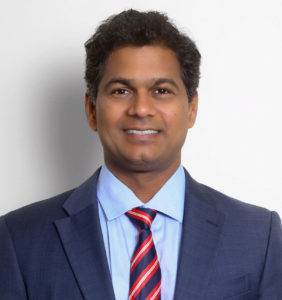 Rahul is the founding partner of Reddy & Neumann P.C. His practice covers employment-based immigration, in which he represents corporate clients in far-ranging industries.