Celebrating 24 Years of Reddy & Neumann with New Website
We celebrate our 24th anniversary, April 1, 2021, with the launch of our newly designed website.  For over 20 years, Reddy & Neumann has provided prompt, professional, and practical solutions to our client's immigration challenges in the global marketplace. Our mission at Reddy & Neumann is helping businesses and their employees navigate the immigration system to achieve the American Dream, contribute to America's economy, and further advance the melting pot of American society.
Having a singular focus on immigration allows our attorneys to handle a host of visa categories and complex immigration services, including: work visas, permanent residency, employer compliance, and litigation.  We are positioned to provide specialty occupation workers, specialized knowledge workers, multinational executives and managers, NAFTA professionals, students, extraordinary achievers, performers, and business professionals with cost-effective and quick solutions.
Our goal with the new website is to provide our visitors with simpler and faster access to learn about our attorneys & their services, our mission, and even resources to stay up-to-date on immigration news. We hope this update improves prospective and current clients relations by easily giving you access to the necessary tools to seek the answers you need. Find these answers on our new website by quickly setting up an attorney consultation or accessing our many informative articles and videos on immigration news (all available in the Video Gallery, a new website addition found under Resources). You can also subscribe to our firm newsletter, or get invited to upcoming free Webinars.
Among the new features, the site contains an integrated way to access Liberty, our proprietary client portal that, provides effortless accessibility to case status, deadlines, and secure employee records. This portal is more accessible and user friendly than before; helping to save precious time and make information gathering more sensible.
We would also like to provide a sincere thank you to the web design team at Paperstreet who made this upgrade possible.  They helped us seamlessly overhaul this website and made our vision a reality.
For any questions, suggestions, comments or feedback, please feel free to contact us.
Thank you for growing with us, we hope you enjoy it!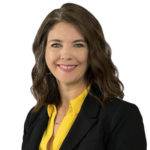 Emily Neumann,
Managing Partner