Choices Have Consequences: Fraud, Misrepresentation, and Full Candor with USCIS and Dept. of State
From the youngest age, we are taught that our actions have consequences and that as responsible human beings we must face the consequences of our actions. The choices we make and the actions we take beget positive and negative outcomes, and we must always be prepared to address those outcomes.
Newton's Third Law of Motion tell us that every action begets an equal and opposite reaction. When it comes to the action(s) of committing fraud, misrepresentation, and/or a lack of appropriate candor with the government, USCIS and the Department of State operate under that law, albeit in different way; the equal and opposite reaction to an Aliens' fraud, misrepresentation, or a lack of appropriate candor is the imposition of an immigration death  sentence—lifelong inadmissibility.  
The following quote is typically attributed to Abraham Lincoln: "You can fool some of the people all of the time, and all of the people some of the time, but you cannot fool all of the people all of the time." From simply failing to appropriately detail an individual's criminal or legal background when filling for immigration benefits to more egregious actions such as submitting fake education documents or fake work experience documentation, as surely as the  Government will catch on to the scheme so too will they require the Alien to answer for these acts of fraud or misrepresentation. While it may not be immediate, with near certainty it is inevitable.
Willful Misrepresentation occurs where the Alien 1) procured, or sought to procure, a benefit under U.S. immigration laws; 2) the alien made a false representation; 3) the false representation was willfully made; 4) the false representation was material to the grant/approvability of the immigration benefit; and 5) the false representation was made to a U.S. government official.
Fraud occurs where the Alien 1)  procured, or sought to procure, a benefit under U.S. immigration laws; 2) the Alien made a false representation; 3) the false representation was willfully made; 4) the false representation was material; 5) the false representation was made to a U.S. government official; 6) the false representation was made with the intent to deceive a U.S. government official authorized to act upon the request; and 7) the U.S. government official believed and acted upon the false representation by granting the benefit.
The consequences of being found or suspected of committing fraud or misrepresentation before USCIS or Department of State are severe and have long-lasting effects on an individual and their family's immigration status or future prospectus. The consequences are vast, including but not limited to:
Inadmissibility: Fraud or misrepresentation renders an individual inadmissible to the US, period. While there may be waivers available, a finding of inadmissibility results in denied entry or removal from the country and will almost always prevent obtaining a Green Card.
Visa Denial: If fraud or misrepresentation is uncovered during the various visa application processes, the visa may be denied, and any future visa applications could be adversely affected and strictly scrutinized. Immigration officers review applications carefully, and if they find any fraudulent or misrepresented information—or even innocent indiscretions–they will deny the visa.
Deportation or Removal: If fraud or misrepresentation is discovered after someone has entered a country, they may face deportation or removal proceedings. This can result in being forced to leave the country and potentially being barred from re-entering for life.
Loss of Legal Status and Denial of Citizenship: Individuals who obtain immigration benefits through fraud or misrepresentation can have their legal status revoked. If discovered during the citizenship process, it may result in a denial of that sought after privilege. This can lead to the loss of work authorization, access to social benefits, and other rights associated with legal immigration status.
Criminal Penalties: Committing immigration fraud or misrepresentation may be a criminal offense in some jurisdictions. It can result in criminal charges, fines, and even imprisonment, depending on the severity of the fraud or misrepresentation.
Future Immigration Consequences: Fraud or misrepresentation can have long-term implications for future immigration applications. Immigration authorities will scrutinize future applications more closely, and previous fraudulent actions may make it difficult to obtain immigration benefits in the future.
It goes without saying: you should not commit fraud or misrepresentation in any regard with USCIS or the Department of State. Furthermore, if you have a criminal background or other "background" issues that may impact your eligibility as an immigrant, it is important that you fully and with utmost candor detail those offenses and how those cases were finalized. Even if you think the criminal issue is small, USCIS does not see it in the same way.
If you have any criminal issues, or if you have committed or been accused of committing fraud or misrepresentation, it is of utmost importance to address those claims by the Government. For more information, or for a detailed conversation regarding potential immigration issues related to crime or fraud/misrepresentation, please schedule a time to speak here.
By: Ryan A. Wilck, Partner and Attorney at Law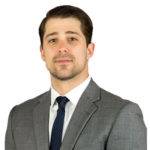 Ryan Wilck is a Managing Partner and attorney at Reddy & Neumann, P.C. with over a decade of US immigration law experience, enthusiastic and proactive in his approach assisting clients and their employees through the various phases of the permanent residency a/k/a Green Card process. "Concilio et labore" is not only the motto of Ryan's favorite sports club but is also his life's motto; all things come through wisdom and effort. Ryan is passionate about gaining the trust of his clients by utilizing a relentless and detail-oriented approach to understand their specific goals and concerns, hoping to instill a sense of confidence and stability. Whatever your immigration problem or interest, he and his team will find a solution, through wisdom and effort. Reddy & Neumann, P.C. has been serving the business community for over 20 years and is Houston's largest immigration law firm focused solely on employment-based business immigration. We work with employers and their employees, helping navigate the complex immigration process efficiently and cost-effective.
 We are committed to assisting our clients with navigating the complex PERM Labor Certification (ETA 9089 and other challenging immigration matters as an accomplished immigration law firm in Houston, Texas. Our team is here to offer the direction and support you require, whether you're a company trying to hire top talent or a foreign worker seeking to develop a career in the United States. To find out more about how we can help you with your immigration issues, get in touch with us right away.