EAD Auto-Extensions Revert to 180 Days
The temporary rule that had implemented an increased 540-day automatic extension of certain EADs expired on October 26. Starting October 27, eligible EADs will receive an auto-extension of 180 days, consistent with the existing regulation.
Individuals whose I-765 renewal applications were filed with USCIS on or before October 26 and were eligible for the automatic extension, continue to have an extension of 540 days, even if their I-765 currently remains pending. Individuals whose I-765 reaches USCIS on or after October 27 will be subject to the 180-day extension.
Despite encouragement to extend the temporary final rule that implemented the 540-day auto-extension, it appears USCIS opted not to at this time, in part due to its belief that EAD processing times have improved such that an increased extension is no longer required. The agency's recent increase of certain EAD validity periods to five years also appears to have been a factor.
Common EAD categories eligible for an automatic extension based on a timely-filed renewal application include EADs based on a pending I-485 adjustment of status application, and EADs for H-4 spouses whose I-94 has already been extended beyond the most recent card's end-date. A full list of EAD categories eligible for the 180-day automatic extension is available at USCIS's website. EAD holders in these categories should ensure that the I-765 application is timely filed in order to receive the benefit of the automatic extension.
By: Rebecca Chen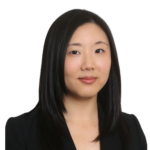 Rebecca Chen is a Partner at Reddy & Neumann. Her representation includes advising clients throughout the non-immigrant and immigrant visa application process, from initial filing, responding to various requests for evidence, and processing at overseas consulates. Her years of experience in the immigration field have made her a knowledgeable resource for complex business immigration matters.