EB-2 National Interest Waivers for Science, Technology, Engineering, and Mathematics (STEM)
To secure the United States' place as the forefront of technological and economic innovation for generations to come, since January 2022 President Biden and his administration have announced a series of actions intending to attract and retain highly skilled international talent to the United States. While the President is limited in his ability to unilaterally change immigration law, he has used the powers at his disposal to issue policy changes which will advance predictability and clarity for international STEM students thereby enabling their continued contribution to innovation and job creation efforts across the country. One such policy change with immediate positive impact is the STEM-focused guidance on EB-2 National Interest Waiver (NIW) Green Cards.
Typically, an employment-based Green Card requires a job offer from a US employer as demonstrated by what is known as a Labor Certification. Typically, this Labor Certification is a process to prove that there are no qualified or available US workers for the position being offered and thus no US workers will be displaced by the foreign candidate.
In lieu of a Labor Certification, one may petition the government for a National Interest Waiver (of the Labor Certification). To request a National Interest Waiver (NIW), a foreign candidate must propose an endeavor of substantial merit and national importance and be well positioned to advance that endeavor. USCIS will then ask if the impact of the job to be done by the foreign candidate is so heavily in the national interest that it outweighs the interests of the Labor Certification (i.e. proving there are no qualified or available US workers). Examples of that "impact" are filling urgent needs, potential jobs creation resulting from the endeavor, or unique skills/knowledge sets that the PERM process cannot adequately address.
As part of these recent policy changes, the Biden Administration has identified a number of critical and emerging technology fields of national interest which will support US national competitiveness and security by encouraging research, development, and investment activities to secure and maintain the American position of technological leadership worldwide and enable the United States to remain ahead of its strategic competitors as well as current and potential adversaries. You can find that list of critical and emerging technology fields here.
Under the new STEM guidance, USCIS is directed to lend a kind and favorable eye to proposed endeavors within these enumerated fields of critical and emerging technologies when considering if an endeavor is of "national importance." Thus, if you are engaged in a STEM field of study or industry, you may very likely qualify for a National Interest Waiver under the new guidance.
EB-2 NIW cases do not require an employer-sponsor; individuals can self-petition. Additionally, current PERM and "regular" I-140 processing times can be close to two years. With premium processing, an EB-2 NIW case can be obtained within a month, thus drastically shortening the "wait time" for an available Green Card.
By Ryan A. Wilck, Partner and Attorney at Law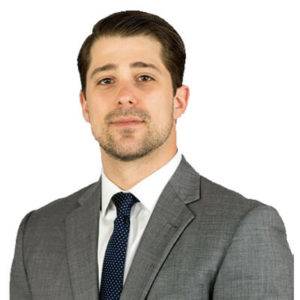 Ryan Wilck is an attorney at Reddy & Neumann P.C. assisting helping clients and their employees through the phases of the Green Card process. "Concilio et labore" is not only the motto of Ryan's favorite sports club but is also his life's motto; all things come through wisdom and effort. Ryan is passionate about gaining the trust of his clients utilizing a relentless and detail-oriented work ethic to understand their specific goals and concerns, hoping to instill a sense of confidence and stability. Whatever your immigration problem, he and his team will find a solution, through wisdom and effort.