Employer Requirements When Terminating a Foreign Worker
Terminating an employee is never an easy decision, and can be met with a lot of paperwork. When it comes to employees on various work visas, there are additional steps companies must take in order to comply with the relevant immigration provisions. Note, this article will only address the immigration law aspect of termination, and employers should contact an employment lawyer in their state for any state law requirements.
Termination of H-1B, H-1B1, and E-3 Employees
            H-1B, H-1B1, and E-3 employees all require labor condition applications through the Department of Labor (DOL), and thus, have stricter requirements for termination specifically set by the DOL. Terminating these employees requires a three step process called "bona fide termination," and if all three steps are not taken, the employer is still liable for wages until all three steps are taken. The three steps are:
Expressly terminate the employee through written notice to the employee;
Provide written notice to USCIS (if the petition was filed with USCIS) that you have terminated the employee; and
Offer in writing to pay the worker for the reasonable costs of return transportation to their home country.
While not required, if it is possible to do so, the employer should also withdraw the labor condition application through the DOL FLAG portal as well. It is important to note, that the offer to pay for travel costs is not required if the employee resigns voluntarily, and the employer is not required to pay if the employee voluntarily resigns, the visa expires, or the employee chooses to remain in the United States after being offered the reimbursement.
Termination of O-1 Employees
            O-1 employees are similar to H-1B, H-1B1, and E-3 employees when it comes to what is required for termination. The O-1 termination requirements are found in USCIS's regulations. Employers that terminate an O-1 employee prior to the end of the O-1 visa must:
Provide written notice to USCIS that you have terminated the employee; and
Offer in writing to pay the worker for the reasonable costs of return transportation to their home country.
While the O-1 visa does not have a labor condition application, and thus, an employer cannot be liable for the wages if the steps are not followed, not offering the costs for a return flight home would be in direct violation of USCIS's regulations. This could lead to actions by the USCIS that could make employing foreign workers harder in the future.
Termination of TN and L-1 Employees
The Immigration and Nationality Act, USCIS, DOL, and Department of State regulations are all silent about any specific requirements for termination of a TN or L-1 employee. As with any termination, employers should consider doing so in written communication so as to keep a record, and employers should consider notifying USCIS of the termination, but are not required to do so.
Termination of E-1/E-2 Employees
            Similar to TN and L-1 there are not express regulations regarding the termination of E-1 and E-2 employees. However, as a best practice, it is recommended that the company notify the consulate of the termination.
Other Considerations
            Many employers are rightly concerned about their foreign employees, even when preparing to termination them, and how a termination could impact their future immigration prospects. It is worth noting that there are regulations that give workers in E-1, E-2, E-3, H-1B, H-1B1, L-1, O-1, and TN a grace period of up to 60-days after their employment is terminated as long as their underling I-94 is still valid. More information on the 60-day grace period can be found here: https://www.rnlawgroup.com/792-frequently-asked-questions-about-the-h-1b-60-day-grace-period/. While that article focuses on H-1B, it is similar for all the aforementioned visa types.
            Terminating employees can be a stressful moment in a business's operations. It is important to remember the immigration requirements of these terminations so as to not add additional liability to the employer should you need to terminate an employee. If you are unsure about the necessary steps, you should contact a qualified immigration attorney.
By: Steven Brown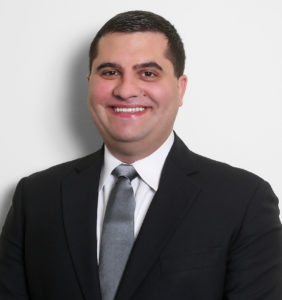 Steven Brown is a Partner at Reddy & Neumann, P.C. where he works in the Non-immigrant visa department and leads the Litigation Team. His practice covers all phases of the non-immigration visa process including filing H-1B, L-1, E-3, H-4, and H-4 EAD petitions. In the last two years, Steven has successfully handled over 1,000 non-immigrant visa petitions including filing petitions, responding to any necessary Requests for Evidence, and drafting motions and appeals. He has also become a key resource for F-1 students that seek guidance on properly complying with the F-1 visa regulations and any OPT or CPT issues they may have. Additionally, Steven holds a weekly conference call for companies that are part of one of the largest organizations for IT Services companies in America.