HOW TO STRENGTHEN YOUR EB-1A EXTRAORDINARY ABILITY CASE: THREE TIPS
Known as "extraordinary ability" Green Cards, EB-1A petitions are a type of immigrant visa intended for individuals who have demonstrated a high level of success and sustained national or international acclaim for their accomplishments in the arts, sciences, education, business, or athletics. These individuals have demonstrated a high level of expertise in their specific field and seek to continue working in that filed in the United States. Under the law, EB-1A Green Cards will only be made available to those whose work and expertise in the field will substantially benefit the United States.
The easiest way to obtain an EB-1A Green Card approval is receive a major, internationally recognized award such as an Olympic gold medal or perhaps a Nobel Prize. Recognizing most people will never receive such an award, USCIS provides a list of ten types of evidence which can be used to demonstrate extraordinary ability. To qualify for an EB-1A Green Card, the individual must meet at least three of the following ten criteria:
Evidence of receipt of lesser nationally or internationally recognized prizes or awards for excellence;
Evidence of your membership in associations in the field which demand outstanding achievement of their members;
Evidence of published material about the individual in professional or major trade publications or other major media;
Evidence that the individual have been asked to judge the work of others, either individually or on a panel (peer review);
Evidence of the individual's original scientific, scholarly, artistic, athletic, or business-related contributions of major significance to the field
Evidence of the individual's authorship of scholarly articles in professional or major trade publications or other major media
Evidence that the individual's work has been displayed at artistic exhibitions or showcases–applicable to performing artists 
Evidence of the individual's performance of a leading or critical role in distinguished organizations
Evidence that the individual commands a high salary or other significantly high remuneration in relation to others in the field
Evidence of your commercial successes in the performing arts–applicable to performing artists 
However, simply demonstrating at least three of the above-identified ten items does not guarantee an individual approval of the EB-1A petition. There are many considerations and tactics to be understood and utilized when crafting an EB-1A immigrant petition. Ultimately, USCIS will evaluate all the evidence submitted and consider whether the individual is one of that small percentage of individuals who has risen to the very top of the field of endeavor.  Reddy & Neumann, P.C. has found the following tips integral to building a strong EB-1A petition:
Define your field of expertise
Generally speaking, the most integral aspect of a successful EB-1A petition the field of endeavor and clearly defining the individual's field of endeavor is likely the most important issue for a case. Ultimately, we are attempting to prove that the individual is one of that small percentage of individuals who has risen to the very top of the field of endeavor. That said, it is in our strategic interest to define the field of endeavor as narrowly as possible.
We are trying to prove you are in the top 10% or better of a given profession or area of expertise. The wider we drag the net, the more difficult it is to demonstrate you have reached the highest levels of that field. For instance, let's say you have a career in software engineering. As noble as that field of endeavor might be, that's an immensely wide field with millions of practitioners engaged in tens-of-thousands of different aspects of software engineering.
Therefore, we choose to narrowly tailor your field of endeavor and expertise. Let's say you are in software engineering but your focus has been in developing SAP architecture for very specific market players, like banking or medical providers. By narrowing down the "end-focus" of your endeavor, it is must easier to prove you have reached that small percentage of individuals who has risen to the very top of the field of endeavor. A skilled attorney might be able to craft your field of endeavor to make it appear you are the only one on earth with these abilities and USCIS would then surely recognize the individual as extraordinary!
Obtain strong reference letters
Once you've developed the field of endeavor/area of expertise, likely the strongest piece of evidence in an EB-1A filing are reference letters or letters of support. These letters come from industry stakeholders and experts and attest to both the potential EB-1A individual but more so about the roles played by that EB-1A individual and how that role or actions taken have had a significant influence on the field.
These letters can come from former colleagues, bosses, and professors or from those in the industry who are familiar with the EB-1A individual's work and accomplishments. These letters tend to be useful generally, but specifically can provide great weight for prongs of 1) leading and critical roles or 2) original contributions of significance. These reference letters should explain in specific terms why the signatory believes the EB-1A individual to be of the caliber of a person with extraordinary ability. We must recognize that letters that merely reiterate USCIS' definitions relating to this classification or make general and expansive statements regarding the EB-1A individual and their accomplishments are generally not persuasive. Therefore, it is imperative that an EB-1A individual work with someone experienced in crafting these letters to ensure a strong filing suitable for approval.
Meeting the Regulatory Minimum is not Sufficient.
Simply meeting at least three of ten EB-1A evidence prongs does not guarantee approval. The documentation should fully support the contention that you have reached the highest levels of that field. Ultimately, every piece of evidence or documentation submitted should support every other piece of evidence in the file. The aforementioned reference letters should corroborate your supporting evidence and vice versa. If the evidence we have in front of us does not sufficiently support your area of expertise, that is an indication of a weak case.
Furthermore, you documentation should support your area of expertise and not address or focus on anything outside that endeavor. Let's say you propose an area of expertise related to developing SAP architecture for banking but all of your support documentation relates to SAP implementation and support across various industries.  In this scenario, USCIS would likely deny the case because the supporting documentation does not truly support the area of expertise and/or endeavor.
For more information, or for a detailed conversation regarding your specific background and how to craft a successful EB-1A Extraordinary or other potential issues arising during your Permanent Residency Process, please schedule a time to speak here.
By: Ryan A. Wilck, Partner and Attorney at Law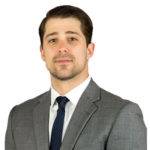 Ryan Wilck is a Managing Partner and attorney at Reddy & Neumann, P.C. with over a decade of US immigration law experience, enthusiastic and proactive in his approach assisting clients and their employees through the various phases of the permanent residency a/k/a Green Card process. "Concilio et labore" is not only the motto of Ryan's favorite sports club but is also his life's motto; all things come through wisdom and effort. Ryan is passionate about gaining the trust of his clients by utilizing a relentless and detail-oriented approach to understand their specific goals and concerns, hoping to instill a sense of confidence and stability. Whatever your immigration problem or interest, he and his team will find a solution, through wisdom and effort. Reddy & Neumann, P.C. has been serving the business community for over 20 years and is Houston's largest immigration law firm focused solely on employment-based business immigration. We work with employers and their employees, helping navigate the complex immigration process efficiently and cost-effective.
 We are committed to assisting our clients with navigating the complex PERM Labor Certification (ETA 9089 and other challenging immigration matters as an accomplished immigration law firm in Houston, Texas. Our team is here to offer the direction and support you require, whether you're a company trying to hire top talent or a foreign worker seeking to develop a career in the United States. To find out more about how we can help you with your immigration issues, get in touch with us right away.