I-140 Experience Letters and Alternative Experience Documentation
Generally, approval of an immigrant visa petition green card (I-140/I-485) requires evidence of a requisite level of qualifying employment experience. Typically, this experience is demonstrated by employment verification letters from the current and/or former employers. USCIS prefers these letters on the employer's letterhead, featuring the signatory's name, address ,and title, and including a specific description of the individual's dates of employment, job title, and duties performed inherent in that qualifying job opportunity. As a matter of best practice, it is important to ensure that the details included in the employment verification letter do not conflict with what has already been sworn to on the underlying PERM Labor Certification (if required).
Often times, companies cease operations or perhaps individuals leave former employment on less-than-friendly terms. Other times, companies are simply not in the practice of providing experience letters beyond confirmation of dates of employment. In these circumstances, it may be difficult to obtain the "perfect" experience letter detailed above. Therefore in these instances, it is imperative to provide USCIS as much documentation as possible to substantiate the claims of previously obtained qualifying employment experience. Typically, USCIS will accept the following in place of the above-described "perfect" experience letter:
Affidavits from former colleagues attesting to the qualifying employment, including dates of employment, job title, and duties performed;
Job Offer letters, project deputation letters/invitations, Service Certificates, Resignation Acknowledgments, etc.; or
W-2s (or the foreign equivalent such as the Indian Form 16) for the span of years of claimed employment
While it is rare that USCIS denies a petition for lack of an experience letter, the inability to sufficiently demonstrate qualifying employment experience can result in the otherwise avoidable denial of an important immigration petition.
By Ryan A. Wilck, Partner and Attorney at Law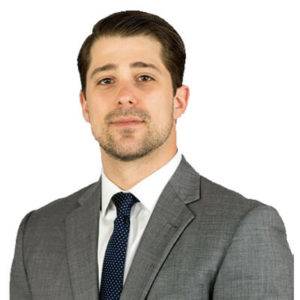 Ryan Wilck is an attorney at Reddy & Neumann P.C. assisting helping clients and their employees through the phases of the Green Card process. "Concilio et Labore" is not only the motto of Ryan's favorite sports club but is also his life's motto; all things come through wisdom and effort. Ryan is passionate about gaining the trust of his clients utilizing a relentless and detail-oriented work ethic to understand their specific goals and concerns, hoping to instill a sense of confidence and stability. Whatever your immigration problem, he and his team will find a solution, through wisdom and effort.