I-485 Transfer of Underlying Basis when I-140 Downgrade Petition was Amended
In response to the October 2020 Visa Bulletin, many foreign nationals from India with approved I-140 petitions in the EB-2 category sought to "downgrade" to the EB-3 category in order to be eligible to file an adjustment of status application (I-485) earlier. While downgrading was not a new concept, there was much discussion among immigration attorneys regarding whether these filings should be done as a new petition or an amended petition due to the ambiguous wording in the USCIS policy manual. Reddy & Neumann has historically filed downgrade petitions as new petitions so as to keep both the EB-2 and EB-3 approvals active. This is particularly useful in the event that the EB-2 category becomes more advantageous after filing the I-485, which is the current situation. Reddy & Neumann has generally used I-140 amendment filings only in the event of a corporate restructure requiring the new sponsoring petitioner to demonstrate that it qualifies as a successor in interest.
For those that filed I-140 downgrade petitions as amendments, the question becomes: Can the employee request to transfer the underlying basis of the pending I-485 application from the EB-3 downgrade petition to the original EB-2 I-140 petition, even though it has been amended?
The answer appears to be yes, even though a USCIS spokesperson indicated otherwise in April 2022 at a conference for the American Immigration Lawyers Association (AILA). While no official guidance has been issued by USCIS, the spokesperson suggested that when a Form I-140 is approved as an amendment changing from EB-2 to EB-3, there is no longer an EB-2 petition. There is only an EB-3 petition. By contrast, when a Form I-140 is filed as a "new" petition seeking a change from EB-2 to EB-3 and approved, there is then an approved EB-2 and an approved EB-3 petition allowing the change in the basis of a pending I-485. The agency's position appears to be that because the underlying I-140 petition was amended from an EB-2 to an EB-3 and the original EB-2 no longer exists, the applicant cannot transfer the adjustment of status to the original EB-2 but must instead file a new EB-2 petition.
AILA has since expressed concerns with this interpretation to USCIS, but no further guidance has been issued. At the same time, there is no official guidance in the USCIS policy manual supporting this interpretation. Moreover, USCIS has approved I-485 adjustment of status applications in the EB-2 category in this exact scenario, even though a new EB-2 petition was never filed. Although these approvals do not seem to be in line with the agency's purported interpretation, the approvals would represent a breath of fresh air in the interest of government efficiency.
When a downgrade I-140 petition is filed, it is supported by the same labor certification that was previously submitted in support of the already approved EB-2 petition. This means that the job offer supporting the adjustment of status in EB-3 is the exact same job offer that supports an EB-2 adjustment, including job title, job duties, salary offer, and work location. In adjudicating the EB-3 filing, the officer will have already determined that the labor certification remains valid, the job offer remains the same, the company remains the same or is an approved successor in interest, the employee continues to qualify for the job, and the company continues to have the ability to pay the required salary. It would serve no purpose to require this same company to file a third I-140 petition for the same employee based on the same labor certification for the same job offer. The employee should be able to utilize the already approved EB-2 petition to transfer the underlying basis and obtain approval of the adjustment of status in EB-2, where visa numbers are available. To require a new I-140 petition filing would be a burden on employers, would waste government resources by causing duplicate work to be completed, and would serve no purpose other than to delay an applicant's ability to receive permanent residence.
Per current USCIS guidance, employment-based adjustment applicants wishing to transfer the underlying basis from the amended EB-3 downgrade petition to the previously approved EB-2 petition would be required to submit an I-485 supplement J and USCIS will accept this filing through September 30, 2022 at their Western Forms Center.

By: Emily Neumann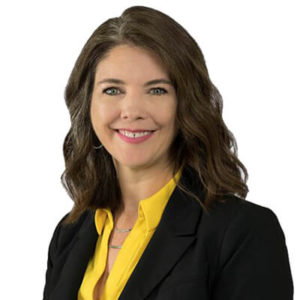 Emily Neumann is Managing Partner at Reddy & Neumann, P.C. with over 15 years of experience practicing US immigration law providing services to U.S. businesses and multinational corporations. Emily has helped transform the firm from a solo practice to Houston's largest immigration law firm focused exclusively on U.S. employment-based immigration.  She received her Bachelor's degree in Biology from Central Michigan University and her Juris Doctorate degree from the University of Houston Law Center. Emily has been quoted in Bloomberg Law, U.S. News & World Report, Inside Higher Ed, and The Times of India on various hot topics in immigration. She is a member of the American Immigration Lawyers Association and Society for Human Resource Management.