I-512 Combo Card—Green Card Work and Travel Authorization
When it is time to finally submit your employment-based Green Card application (Form I-485, Application to Register Permanent Resident Status or Adjust Status), you are also entitled to file for work and travel authorization to utilize while USCIS reviews, processes, and adjudicates your case. It may take a number of months to unfortunately a number of years for final Green Card approval, so these work and travel "interim benefits" are invaluable to those with pending Green Card cases. Absent some other independent work or travel authorization, those with a pending Green Card are not allowed to work or travel without risking denial of their long sought after Green Card or Permanent Residency.
Within the universe of USCIS forms, work authorization is requested through a Form I-765, Application for Employment Authorization and once approved is commonly known as an Employment Authorization Document, or EAD. There are a number of reasons or justifications for filing an I-765; a pending Green Card just happens to be one of them.  Typically, having an EAD approved while waiting for the final Green Card approval allows the employer and alien-employee to dispense with the need for a non-immigrant visa. Recall that the non-immigrant visa like an H-1B provides independent work authorization completely separate from the EAD and/or Green Card filing.
Similarly, travel authorization is most often requested through a Form I-131, Application for Travel Document and once approved is commonly known as Advance Parole, or AP. Just like the I-765, there are a number of reasons of justifications for filing an I-131; a pending Green Card just happens to be one of them. Similar to an EAD, having an AP approved while waiting for the final Green Card approval allows the employer and alien-employee to dispense with the need for a non-immigrant visa.
As anyone who has ever dealt with USCIS might know or appreciate, very few things with USCIS are straight forward. In a general sense, when USCIS approves an I-765 EAD Application, they provide two documents: an I-797 Approval notice and an actual EAD card. The card looks like any typical state driver's license, and is used to proof your current work authorization(s).  When USCIS approves an I-131 AP Application, they provide two documents: an I-797 Approval notice and another sheet of paper about the size of your normal printer paper (8 x 11 inches). This latter document is the actual document with which to travel and contains the Alien's photo and other biographical information.
Within the Green Card context and in a perfect world typically USCIS adjudicates these Applications (I-765 EAD, I-131 AP) at or about the same time. When USCIS adjudicates these together, they typically provide an I-797 Approval Notice for each Application. However, instead of providing two documents or approvals–one EAD and one Travel Document–they instead provide one document, a plastic card known as an I-512 Combo Card. This I-512 combo card looks just like an EAD (same size, color, information layout, etc.) but one important line is added by USCIS: "Serves as I-512 Advance Parole". This card is used for both proof of work authorization as well as pre-approved travel authorization to exit and re-enter the United States generally as many times as one wishes during the pendency of an employment-based Green Card filing.
Over the last several years, particularly in the fallout of the COVID-19 pandemic, USCIS was faced with unprecedented workload which invariably created immense backlogs. To "solve" some issues regarding delays in approval of EAD and AP applications, USCIS decided to bifurcate or split adjudications of the EAD and AP typically with focus on approving the EAD well before ever addressing the AP. In USCIS' defense, typically individuals are far more interested in maintaining or continuing work authorization than they are with international travel so we can respect and appreciate their prioritization of the more immediately meaningful Work Authorizations (EAD) filings rather than the typically discretionary activity of international travel as entitled by Advance Parole (AP) . Thus, immigration law practitioners and employment-based immigration shareholders such as sponsoring employers and their employees began stopped seeing the issuance of I-512 Combo Cards. While we still see some bifurcation of these filings, USCIS has caught up to demand and has generally returned to the "norm" of issuing EAD and AP approvals on one I-512 card rather than through two separate approvals.
For more information, or for a detailed conversation regarding your specific Green Card interim benefits issues or other potential issues arising during your Permanent Residency Process, please schedule a time to speak here.
By Ryan A. Wilck, Partner and Attorney at Law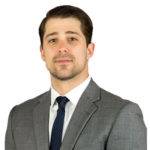 Ryan Wilck is a Managing Partner and attorney at Reddy & Neumann, P.C. with over a decade of US immigration law experience, enthusiastic and proactive in his approach assisting clients and their employees through the various phases of the permanent residency a/k/a Green Card process. "Concilio et labore" is not only the motto of Ryan's favorite sports club but is also his life's motto; all things come through wisdom and effort. Ryan is passionate about gaining the trust of his clients by utilizing a relentless and detail-oriented approach to understand their specific goals and concerns, hoping to instill a sense of confidence and stability. Whatever your immigration problem or interest, he and his team will find a solution, through wisdom and effort. Reddy & Neumann, P.C. has been serving the business community for over 20 years and is Houston's largest immigration law firm focused solely on employment-based business immigration. We work with employers and their employees, helping navigate the complex immigration process efficiently and cost-effective.
 We are committed to assisting our clients with navigating the complex PERM Labor Certification (ETA 9089 and other challenging immigration matters as an accomplished immigration law firm in Houston, Texas. Our team is here to offer the direction and support you require, whether you're a company trying to hire top talent or a foreign worker seeking to develop a career in the United States. To find out more about how we can help you with your immigration issues, get in touch with us right away.