Key Highlights of the New Form I-9
United States Citizenship and Immigration Services (USCIS) announced a new version of Form I-9 on July 21, 2023. The new Form I-9 looks very different from the previous version and is meant to simplify the process for employers. The new Form I-9 version was made available for use on August 1, 2023. Employers may choose to continue to use the 2019 Form I-9 version (Rev. 10/21/19) through October 31, 2023. However, starting November 1, 2023, only the new Form I-9 dated "08/01/2023" may be used. The version date can be found at the lower left corner of the form.
Further, on July 25, 2023, DHS published a final rule regarding optional alternatives to the physical examination of I-9 documents. Based on the new rule, as of August 01, 2023, E-Verify employers in good standing will have a permanent option of verifying employment and identity documents remotely to complete Section 2 and Reverifications of Form I-9. For specifics, visit: Simplifying I-9 Verification: DHS Announces Permanent Remote Inspection Option For Employers. As a result of this rule, the new Form I-9 has a checkbox for employers to indicate that an employee's Form I-9 documentation was reviewed remotely using the new alternative procedure. 
Overview of Form I-9 changes:
Reduced Sections 1 and 2 to a single sheet. No previous fields were removed. Multiple fields were merged into fewer fields.
Moved the Section 1 Preparer/Translator Certification area to a separate Supplement A that employers can use when necessary. This supplement provides three areas for current and future preparers and translators to complete as needed. Employers may attach additional supplements as needed.
Moved Section 3 Reverification and Rehire to a standalone Supplement B that employers can use as needed for rehire or reverification. This supplement provides four areas for current and subsequent reverifications. Employers may attach additional supplements as needed.
Removed use of "alien authorized to work" in Section 1 and replaced it with "noncitizen authorized to work" and clarified the difference between "noncitizen national" and "noncitizen authorized to work."
Ensured the form can be filled out on tablets and mobile devices by downloading onto the device and opening in the free Adobe Acrobat Reader app.
Removed certain features to ensure the form can be downloaded easily. This also removes the requirement to enter N/A in certain fields.
Improved guidance to the Lists of Acceptable Documents to include some acceptable receipts, guidance, and links to information on automatic extensions of employment authorization documentation.
Added a checkbox for E-Verify employers to indicate when they have remotely examined Form I-9 documents.
Overview of changes to Form I-9 Instructions:
Reduced length from 15 pages to 8 pages.
Added definitions of key actors in the Form I-9 process.
Streamlined the steps each actor takes to complete their section of the form.
Added instructions for the new checkbox to indicate when Form I-9 documents were remotely examined.
Removed the abbreviations charts and relocated them to the M-274.
Quick Overview for Completing the New Form I-9
Employers must verify the identity and employment authorization of all hired workers by completing Form I-9. Further, certain situations require employers to reverify work authorization. Here's how it works:
Newly hired employees must complete and sign Section 1 of Form I-9 no later than the first day of employment. Section 1 can be completed before the first day of employment, but it should never be completed before the employee has accepted a job offer. Section 1 can be found on page 1 of the new Form I-9.
Section 2 of Form I-9 must be completed by the employer within 3 business days of the employee's first day of employment. Section 2 can be found on page 1 of the new Form I-9. The employee must present the employer with original documentation establishing identify and employment authorization from the list of acceptable documents found on page 2 of the new Form I-9.
Supplement A can be completed if a preparer and/or translator assists an employee in completing Section 1. There is no limit to the number of preparers and/or translators an employee may use. Each preparer and/or translator must complete and sign a separate certification area. Employers must ensure that they retain any additional pages with the employee's completed Form I-9. If the employee does not use a preparer or translator, employers are not required to provide or retain Supplement A. Supplement A can be found on page 3 of the new Form I-9.
Supplement B for reverification (formerly Section 3) of employment authorization must be completed any time reverification of work authorization is required. This must be completed on or before the date work authorization expires. Supplement B can also be used for certain rehires and for name changes. Employers only need to complete and retain the supplement page when (1) employment authorization reverification is required, (2) if employer chooses to document a rehire on the supplement (if rehired within 3 years of the date the original form I-9 was completed), or (3) provides proof of a legal name change. Supplement B can be found on page 4 of the new Form I-9.
In order to complete Section 2 and Supplement B of Form I-9, employers must physically examine the required original documents in the employee's physical presence (in-person) to ensure they are genuine and relate to the employee. However, an eligible E-Verify employer choosing to use the new alternative option may perform remote examination of I-9 documents over video link. (Simplifying I-9 Verification: DHS Announces Permanent Remote Inspection Option For Employers.)
For more information on how to complete Form I-9 properly, see I-9 Handbook for Employer, M-274.
The new Form I-9 is a significant step forward in streamlining the employment verification process for employers. These changes will hopefully simplify the form's layout and instructions, making it less complex and ensuring clarity for employers. The aim is to help businesses better navigate their I-9 compliance responsibilities and help minimize the chance for errors that could lead to hefty civil penalties.
 Reddy & Neumann, P.C. is dedicated to helping our clients navigate the complexities of the I-9 process. If you have I-9 compliance questions, please feel free to reach out to our I-9 compliance team. You can also schedule a consultation with any of Reddy & Neumann, P.C.'s qualified business immigration attorneys at Appointments.
By: Krystal Alanis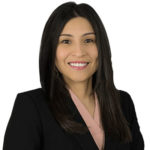 Krystal Alanis is a Partner at Reddy & Neumann, P.C. with over 10 years of experience practicing U.S. business immigration law. Krystal manages the firm's PERM Labor Certification Department, where she oversees all EB-2 and EB-3 employment-based green card matters. Krystal guides clients from a variety of industries through the maze of the PERM Labor certification process and has handled thousands of PERM applications throughout her career. Krystal guides employers through the I-140 and Adjustment of Status process, and assists clients with temporary work visas. Further, she oversees the firm's I-9 compliance team where she advises employers regarding Form I-9 Employment Eligibility Verification requirements and conducts internal audits of a company's I-9 records, processes, and procedures. Additionally, Krystal represents clients in Form I-9 U.S. Immigration and Customs Enforcement (ICE) inspections (Notice of Inspection). Krystal successfully settled a claim with ICE over Form I-9 substantive paperwork violations that led to an 88% reduction in civil fines for her client.