Litigating I-485 Delays and EAD/Advance Parole Delays—Things to Consider
Unfortunately, due to USCIS' continuous long processing times, I-485s are currently taking at least 10-18.5 months per the USCIS processing times. This can go significantly longer when accounting for delays in biometrics and delays in getting an interview. While there are seemingly many people interested in litigating for their I-485 benefits given the long processing times and upcoming retrogression, there are a things to consider that can make litigating a straight I-485 delay tricky. While I-485 delay cases may be challenging, it is still possible to sue for the delay of the EAD/Advance Parole (AP), what we will call interim benefits, so you can continue to get the benefits of the pending I-485.
Litigating I-485 Delays
            The first thing to consider with an I-485 delay lawsuit is whether or not your final action date is current. Every visa bulletin contains two charts for employment-based visas, the filing date chart and the final action date chart. The filing date chart is generally the date that one can apply for adjustment of status based on an approved I-140, assuming USCIS chooses in its discretion to use the filing date chart. More germane to this analysis is the final action date which is the date signifying that a green card is actually available for that preference category and country of birth. Ultimately, if your final action date is not current there is not a true delay of your I-485 as there is not a green card available. Further, if the final action date were to retrogress during the pendency of your lawsuit, this could create issues that lead to the lawsuit either being stayed until a green card is available or dismissed as there is no delay.
            The next thing to consider is what is called subject matter jurisdiction. While it is not impossible to overcome, this is quite possibly the aspect of I-485 delay lawsuits that presents the most difficulty in cases and creates the highest potential for the government to successfully defend these cases. In short, subject matter jurisdiction is essentially that the court has the authority to hear a particular type of case. This can be the biggest hurdle to face as a normal government tactic is to file a motion to dismiss for lack of subject matter jurisdiction. If granted, the lawsuit will be dismissed. If you are able to defeat this motion to dismiss, the litigation process continues. While it could be possible to overcome, recent court opinions have found in favor of the government on this issue.
            In general the Administrative Procedure Act (APA) allows for cases to be brought in order to seek to compel agency actions for unreasonably delayed adjudications. These APA provisions are not all encompassing however, as the defendant agency "failed to take a discrete agency action that it is required to take." Chuttani v. U.S. Citizenship & Immigration Servs., No. 3:19-CV-2955-X, 2020 WL 7225995, at *2 (N.D. Tex. Dec. 8, 2020) (quoting Norton v. S. Utah Wilderness All., 542 U.S. 55, 64 (2004) (emphasis added).  This standard of discrete agency actions that USCIS is required to take creates the trickiness of I-485 cases.
The INA provisions for adjustment of status can be found in 8 U.S.C. § 1255(a) which states:
The status of an alien who was inspected and admitted or paroled into the United States . . . may be adjusted by the Attorney General, in his discretion and under such regulations as he may prescribe, to that of an alien lawfully admitted for permanent residence if (1) the alien makes an application for such adjustment, (2) the alien is eligible to receive an immigrant visa and is admissible to the United States for permanent residence, and (3) an immigrant visa is immediately available to him at the time his application is filed.
(Emphasis added).
Essentially, this provision has led to courts finding that adjustment of status is a discretionary benefit not a mandatory benefit. Of recent cases our firm is aware of, the lack of jurisdiction has been brought up by courts in at least twelve cases this month alone.
 This, coupled with the fact that courts have found that there is not a statutory timeline for I-485 benefits have led courts to dismiss cases as not subject to APA review because it is not an action that the government is required to take. As noted earlier, this is not an impossible hill to climb, but if you are looking to file a delay case on your I-485, you must be fully prepared to defend against a motion to dismiss based on subject matter jurisdiction, a motion that the government has found success on recently. While still tricky, these cases are best suited to bring when you can show the case is fully adjudication ready meaning the I-140 is approved, the EAD/AP have been approved, biometrics has been completed, and a visa is ready.
If you can get past the jurisdiction issue, the next hurdle to overcome is how long your case has been pending. USCIS routinely tries to defend delay cases by arguing the case is well within its absurd processing times. Some courts have recognized jurisdiction over I-485 cases, but will not compel USCIS to act unless the case has been pending for 2-5 years. Some courts have recognized jurisdiction over I-485 cases, but will not compel USCIS to act if the case is within processing time. A recent 6th Circuit U-visa delay case however has provided more ammunition to combat this common tactic. In that case, the government again relied on its processing times, and the 6th Circuit held that:
Nor are we persuaded that USCIS's release of its average U-visa-application processing time should prompt us to decide that Plaintiffs' years-long wait is reasonable. The average adjudication time says little about the unreasonableness of USCIS's delay in Plaintiffs' case; this number also does not alter how most (if not all) U-visa adjudications might be unreasonably delayed. We find it unhelpful to fixate on the average snail's pace when comparing snails against snails in a snails' race.
Barrios Garcia et al. v. DHS et al., Nos. 21-1037/1056/1063/5022, slip op. at 32 (6th Cir. Sep. 13, 2021).
Outside of these, there are some more tactical things to consider. For example, in I-485 cases, it is most likely best to file as an individual case than a group case for multiple reasons. First, a common method in group cases is for the government to move to sever these into individual cases. This was not always the trend, but has been growing in recent months.  In the H-4/L-2 EAD delay cases, this was an easier position to defend as there were specific policies that were instituted that caused the delays of those benefits that were germane to ever plaintiff. However, at this time, there is not an identifiable policy germane to ever I-485 delay. This does not mean a group case is impossible, but this is just another thing to consider before filing.
Overall, I-485 delay cases as a straight delay case on their own can be difficult to fight. If you can overcome the inevitable motion to dismiss the government files, the litigation process can continue and the government will have to support the delay with a certified administrative record. 
Litigating EAD/AP Delays
While your I-485 remains pending, you are eligible for the interim benefits of EAD and Advanced Parole (AP). These interim benefits help give you some of the benefits of a green card while your I-485 remains pending. While eligibility for these benefits should require a very simple analysis of whether or not the applicant has an I-485 pending, for some reason these benefits, and the extensions thereof, are taking a much longer time than they should. Delays of interim benefits can be litigated, and while there are not as many hurdles as there are for I-485 benefits, there are still somethings to consider. 
First, for interim benefit delay cases there is not the issue of these being discretionary benefits. USCIS has a non-discretionary duty to make a decision on pending I-765 and I-131 applications. In fact, these applications solely require the I-485 to be receipted and not rejected. This should clear the difficulty of having a fight with the government over subject matter jurisdiction. While this should be a much easier path than the I-485 delays as courts have clear jurisdiction over these delays, government attorneys are unpredictable and some may be brazen enough to still try to fight these delay cases on jurisdictional grounds. That said, ultimately both of these benefits are ministerial and allow for no discretion, so courts are likely to maintain jurisdiction over these cases and allow lawsuits to move forward challenging these delays.
Unlike I-485 delay cases, your final action date does NOT have to be current in order to sue on delays of interim benefits. The only requirement to receive your interim benefits is that your I-485 is pending. There is not a requirement that a visa is available, and that, and the long processing time of I-485s, are the main USCIS has created these interim benefits.
As with I-485 benefits, interim benefit delay cases are likely best challenged as individual cases. Unlike the challenges of H-4/L-2 and their EAD delays, there are not specific policies that USCIS has implemented that have led to the unreasonable delays of interim benefits. By filing as an individual case, it takes some of the litigation tools the government uses to hold up cases out of their toolbox. While group cases challenging delays at a particular service center can still be incredibly feasible they do run the risk procedural challenges by the government that could slow things down.
Interim benefit delay lawsuits for cases pending more than 6 months can help get benefits that give you quasi green-card benefits and can help get your I-485 case closer to being "adjudication ready." While the path for interim benefit cases is likely smoother than I-485 delay cases, litigation is never predictable, and as with any litigation effort, the government is well within their right to try to fight back on the delays. Every situation is unique, but, in general, the case law seems to be on the side of the applicant when it comes to interim benefit delay cases.
By: Steven Brown, Senior Associate and Litigation Practice Manager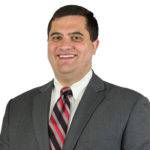 Steven Brown is an attorney in the Non-immigrant visa department and leads the Litigation Team at Reddy & Neumann, P.C., Houston's largest immigration law firm focused solely on U.S. employment-based immigration. His practice covers all phases of the non-immigration visa process including filing H-1B, L-1, E-3, H-4, and H-4 EAD petitions. In the last two years, Steven has successfully handled over 1,000 nonimmigrant visa petitions. Steven handles all phases of the nonimmigrant visa process including filing petitions, responding to any necessary Requests for Evidence, and drafting motions and appeals. He has also become a key resource for F-1 students that seek guidance on properly complying with the F-1 visa regulations and any OPT or CPT issues they may have. In addition to filing nonimmigrant visas, Steven works with clients on to ensure DOL compliance and has represented clients in DOL Wage and Hour audits at all stages including review of compliance records, working with the DOL Officer for the audit, and has worked with companies that have had the case taken to an Administrative Law Judge for review. As a member of the Reddy & Neumann Litigation Team, Steven works with companies and applicants to develop and manage federal court litigation strategies for their denied and partially denied nonimmigrant petitions.