Long Wait Continues: DOL Issues Updated PERM Processing Times
The Department of Labor (DOL) has issued updated processing times as of January 31, 2023 for PERM applications and prevailing wage determination (PWD) requests.  The updated processing times are as follows:
Prevailing Wage Determination Processing Times
According to the DOL, the National Prevailing Wage Center (NPWC) is processing PWDs that were filed in January 2022 for both OES and non-OES wages.
Further, the NPWC is processing redetermination requests submitted in June 2022.
Currently at Reddy & Neumann, P.C., we are seeing PWDs being issued in about 6-7 months.
PERM Processing Times
The DOL is processing PERM applications filed in May 2022 (and earlier). On average, the DOL is adjudicating PERMs in approximately 264 days (over 8.5 months!).
Further, the DOL is processing audits for PERM applications filed in March 2022. On average, processing times for audit review is 383 days.  Therefore, if the PERM application was audited, expect an additional 4 months for adjudication. Additionally, the DOL is processing PERM reconsideration requests that were submitted in June 2022.
Currently at Reddy & Neumann, P.C., we are seeing PERM applications approved on average in about 8 to 8.5 months, which is consistent with the average processing times reported by the DOL.
PERM processing times for both prevailing wage determinations and PERM applications continue to be a major problem for employers and foreign workers. Employers and employees should remain updated on processing times and plan to begin the employment-based green card process as early as possible to avoid potential issues with the foreign worker's temporary work visa and ability to remain and work in the U.S. beyond the maximum period of stay. Our team at Reddy & Neumann, P.C. is committed to assisting our clients with navigating the complexity of the PERM labor certification process and the immigration challenges long PERM processing times continue to cause. As an immigration law firm that has been serving our clients for over 25 years, our team is here to offer prompt, practical, and professional advice, whether you're a company seeking to hire top talent to grow your business or a foreign worker wanting to develop a career in the United States.  
We will continue to keep you updated on changing PERM processing times. If you have any questions, please schedule a consultation with one of our attorneys at https://appointments.rnlawgroup.com/.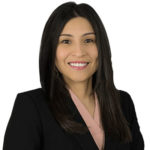 Krystal Alanis is a Partner at Reddy & Neumann, P.C. with over 10 years of experience practicing U.S. business immigration law. Krystal manages the firm's PERM Labor Certification Department, where she oversees all EB-2 and EB-3 employment-based green card matters. Krystal guides clients from a variety of industries through the maze of the PERM Labor certification process and has handled thousands of PERM applications throughout her career. Krystal guides employers through the I-140 and Adjustment of Status process, and assists clients with temporary work visas. Further, she oversees the firm's I-9 compliance team where she advises employers regarding Form I-9 Employment Eligibility Verification requirements and conducts internal audits of a company's I-9 records, processes, and procedures. Additionally, Krystal represents clients in Form I-9 U.S. Immigration and Customs Enforcement (ICE) inspections (Notice of Inspection). Krystal successfully settled a claim with ICE over Form I-9 substantive paperwork violations that led to an 88% reduction in civil fines for her client.