Updates on Employment Authorization for L and E Spouses
The American Immigration Lawyers Association and its litigation partners, including Reddy & Neumann, P.C., entered into a settlement agreement with DHS that provides structural changes for H-4 and L-2 spouses suffering from long delayed processing times for the processing of applications for employment authorization. (Shergill, et al. v. Mayorkas, 11/10/21)
As a result of the settlement, the implementation of new Codes of Admission for L and E spouses traveling into the US went live on January 31, 2022. As of this date, no dependent of an E or L visa can be admitted by the category alone, thus the following categories were created:
E-1S – Spouse of E-1
E-1Y – Child of E-1
E-2S – Spouse of E-2
E-2Y – Child of E-2
E-3S – Spouse of E-3
E-3Y – Child of E-3
L-2S – Spouse of L-1A or B
L-2Y – Child of L-1A or B
Accordingly, an admitting officer will be required to choose one of the above codes at time of admission.
In addition, this change is a designation moving forward from January 31, 2022, and only applicable to new arrivals. CBP will not be able to change already issued I-94s at deferred inspection sites since they are only available for correction-based mistakes. If someone already inside the United States wishes to have the new designation, they will be required to depart the United States and re-enter.
That being said, according to the Shergill v. Mayrokas litigation settlement, USCIS recognizes that E and L spouses are authorized to work incident to status, and any valid I-94 is considered valid for work authorization, regardless of the annotation. USCIS is expected to update its I-9 and E-Verify sites to reflect this change in policy. The USCIS Policy Manual, Chapter 2: Employment-Based Nonimmigrants, also reflects the change. In addition, I-797 Approval Notices issued by USCIS for L-2 and E renewals will have the new codes on the attached Form I-94, as well.
Although not necessarily required, E and L spouses may consider carrying proof of the marriage relationship when traveling to ensure that the correct status is issued at the port of entry.
By: Emily Neumann, Managing Partner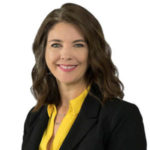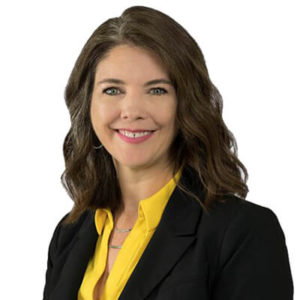 Emily Neumann practices immigration law at Reddy & Neumann, P.C., Houston's largest immigration law firm focused solely on U.S. employment-based immigration. Since 2005, she has partnered with HR professionals to help their businesses secure work authorization for their valued foreign national employees, including F-1 students. She has been named a "Top 10 Immigration Law Attorney" and received a "10 Best" Award for Client Satisfaction. Emily has been quoted in Bloomberg Law, U.S. News & World Report, Inside Higher Ed, and The Times of India on various hot topics in immigration. She is a member of the American Immigration Lawyers Association and Society for Human Resource Management.