USCIS Brings a Welcome Change: Expands Premium Processing for F, M, and J Nonimmigrant Status Applicants
In a significant development in the world of immigration services, the U.S. Citizenship and Immigration Services (USCIS) has announced the expansion of premium processing for certain nonimmigrant status applicants. Effective immediately, this expanded service will cater to applicants filing Form I-539, who seek a change of status to F-1, F-2, M-1, M-2, J-1, or J-2 nonimmigrant status. Accompanying the announcement is the welcome news that Form I-907, the Request for Premium Processing Service, can now also be filed online for these applicants.
Timeline of Expansion
The expansion of premium processing will occur in distinct phases, each tied to specific dates. Applicants who are interested in taking advantage of this expanded service should take careful note of these key dates to ensure proper processing of their forms:
June 13 marks the start date for USCIS to accept Form I-907 requests from those with a pending Form I-539, seeking a change of status to F-1, F-2, M-1, M-2, J-1, or J-2 status. These requests can be filed via paper form or online.

Beginning on June 26, USCIS will further accept Form I-907 requests from applicants seeking a change of status to F-1, F-2, M-1, M-2, J-1, or J-2 status, when filed together with Form I-539. These requests can also be made via paper form or online.
Key Restrictions
It is important to note that this expansion of the premium processing service is exclusively available for change of status requests. The service does not apply to individuals seeking an extension of stay in M-1 or M-2 status.
Further, requests for premium processing for a pending Form I-539 received before June 13 and requests filed together with a Form I-539 received before June 26 will be rejected.
Submission Guidelines
Equally important to remember is that the submission method for Form I-907 should match that of Form I-539. If you have mailed a paper Form I-539, a paper Form I-907 should be mailed as well. Similarly, if you've submitted Form I-539 online, Form I-907 should also be submitted online.
In addition, applicants must submit their biometrics before premium processing can begin for these categories. The clock on premium processing will only start once the applicant and all co-applicants included on the Form I-539 have submitted their biometrics.
Online Filing
For those interested in filing Form I-907 online, they must first create a USCIS online account. This account provides a safe and convenient method to submit forms, pay fees, and monitor the status of any pending USCIS immigration request throughout the adjudication process. Setting up a USCIS online account is free and comes with a variety of features.
At Reddy & Neumann PC, we applaud these changes and are prepared to assist our clients during this transition. We encourage anyone needing assistance or seeking further clarification regarding these new procedures to reach out to us.
By: Rahul Reddy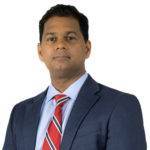 Rahul Reddy, the esteemed founding partner of Reddy & Neumann PC, launched our firm in 1997, drawing on his comprehensive understanding of the intricate immigration system and his profound empathy for those navigating it. With an impressive career spanning more than 28 years in the sphere of employment-based immigration, Rahul's expertise is an invaluable asset not only to our team but also to all the individuals and businesses we serve.
It was his own firsthand experience with the immigration system that sharpened Rahul's empathy for his clients. This experience deepened his dedication and drove his resolve to assist others in realizing their American Dream. His proficiency and passionate approach to the field have enabled him to guide countless clients through complex immigration processes successfully.
Beyond his work with Reddy & Neumann PC, Rahul's commitment to the immigrant community is evidenced by his numerous initiatives. He regularly hosts free conference calls, providing a platform for discussions and answering pressing immigration-related questions. Additionally, his weekly immigration Q&As on Facebook and YouTube Live have become essential resources for many individuals seeking clarity on immigration matters.
Rahul has been an active member of the American Immigration Lawyers Association since 1995, reinforcing his dedication to upholding the highest standards in immigration law.
At Reddy & Neumann PC, we are proud to be led by someone as experienced and empathetic as Rahul Reddy. His guidance and leadership continue to pave the way for our firm to serve our clients more effectively and compassionately.