USCIS Updates Guidance for Physician National Interest Waiver Evidence
The Physician National Interest Waiver (PNIW) is an EB-2 option specifically for physicians who work full-time for 5 years in a clinical medical practice that is in a designated Medically Underserved Area (MUA), an area with a Medically Underserved Population (MUP), a Primary Medical Health Professional Shortage Area (PMHPSA), a Mental Health Professional Shortage Area (MHPSA), or a Department of Veterans Affairs (VA) facility. Physicians who meet this 5-year service requirement are not required to prove eligibility pursuant to the 3-prong Matter of Dhanasar test, and can directly file an I-140 petition based on the PNIW, as the government has pre-determined that clinical medical service in these areas is within the national interest and does not require a test of the labor market. The service can be in primary care or a specialty field, but must be a full-time clinical position.
5-Year Service Evidence
The medical service must be evidenced by a 5-year employment contract dated within 6 months of filing the I-140 petition, or a commitment letter from a VA facility dated within 6 months of filing. However, the I-140 petition may be filed during or after completion of the 5-year period, leading to a previous lack of clarity over how to submit a contract or letter dated within 6 months of the petition filing, if the physician sought to count prior medical service towards the requirement. In effect, most practitioners met the 6-month requirement by having a contract addendum executed prior to filing the I-140, which takes into account the prior amount of time the physician has worked in the designated area or facility.
In August, USCIS published a Policy Alert updating its guidance to confirm that the 6-month dating of the contract or public health letter is only applicable for work that the physician has not yet started. The guidance clarifies that "[t]he 6-month requirement does not apply to work that the physician has already started or completed before the petition filing date."
This updated guidance therefore eliminates the need of executing a later contract addendum for prior medical service that was completed more than 6 months prior to the I-140 petition filing date. It is assumed that prior medical service may now be documented by relevant contracts and public health letters dated at the time of original execution, even if that date was more than 6 months prior to the I-140 filing.
To determine whether the Physician National Interest Waiver may be an option for your permanent residence, we recommend consulting with an attorney to evaluate whether your current of past medical work may qualify, and to determine a potential timeline and filing strategy.
By: Rebecca Chen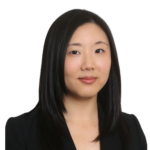 Rebecca Chen is a Partner at Reddy & Neumann. Her representation includes advising clients throughout the non-immigrant and immigrant visa application process, from initial filing, responding to various requests for evidence, and processing at overseas consulates. Her years of experience in the immigration field have made her a knowledgeable resource for complex business immigration matters.