When should we submit I-485J or Supplement J?
In the most basic terms, the I-485 Supplement J has two specific uses, to either 1) confirm an offer of employment when initially submitting an I-485 I-Application to Adjust Status or 2) request job portability to a new employer while an I-485 Application to Adjust Status is pending. The I-485 Application to Adjust Status is the final step of the lawful permanent resident process and is and the actual "Green Card application" sent to the government.
Typically, a Green Card case has three constituent parts: 1) a PERM 9089 Labor Certification identifying the requirements of the position, 2) a Form I-140 identifying the individual Alien is qualified for the job opportunity, and 3) the Form I-485 Application to Adjust Status submitted if there is a visa immediately available to the Alien. In other terms, Step 3 can only be filed when the individual's priority date is current given the Visa Bulletin.
The First Use of an I-485 Supplement J: Confirm the I-140 Job Offer
For most of the world, you can file your Form I-140 at the same time as filing your I-485. This is known as "concurrent filing". In this scenario, you will not submit an I-485J with your I-485 as the "freshly filed" I-140 serves as the company's intent to sponsor the Alien for the position.
However, for those born in countries facing Green Card backlogs (such as China and India), it is rare that you will be able to take all these steps at the same time. Typically, you will get the PERM 9089 Labor Certification and obtain approval of your I-140. Then, once the priority date is current, you will file your I-485. In this scenario, USCIS will require submission of the Form I-485 Supplement J along with your Form I-485. The purpose of this I-485 Supplement J submission is to confirm to USCIS that the company who sponsored your Form I-140 is still intending to offer you that position upon approval of your Form I-485 Green Card.
The Second Use of an I-485 Supplement J: Request Job Portability to a New Employer
Let's assume you have now filed your I-485 and you have in hand the I-485 receipt notice.  You might have done a concurrent filing with a fresh I-140 or you might have submitted an I-485J to confirm an old I-140 job offer remains on the table. Now, you're in the queue and are simply awaiting that I-485 approval so that you can continue your life and career in the United States as a Lawful Permanent Resident.
While your Green Card is pending, you as the Alien have the right to move or "port" the I-140 job offer to a new employer. Typically, if your I-140 is approved and the I-485 has been pending for more than 180 days, any company in the United States can offer the Alien a "same or similar" job opportunity and thereby "port" the Green Card sponsorship from the original employer to this new company without having to go through the lengthy and cumbersome Labor Certification process as well as avoiding the necessity of filing their own Form I-140. Additionally, there is no filing fee cost for an I-485 Supplement J. In this scenario, in the simplest terms the "new employer" submits the I-485 Supplement J requesting job portability and thereby takes over the entirety of the Green Card sponsorship from the original employer/I-140 sponsor.
We're often asked when should this "second use" of the I-485 Supplement J be utilized. There is no requirement as to when an I-485 Supplement J must be filed so generally our view is to submit it when requested or directed by USCIS. So long as your I-485 has been pending for >180 days, you can submit the I-485J. Submitting it "early" or "proactively" will not likely harm your GC cases.
Let's say you've submitted your I-485 , it's been pending for >180 days, and you haven't submitted an I-485 Supplement J–one of three likely scenarios will arise during after filing of your I-485:
Scenario One: You wake up one morning with an e-mail notification from USCIS notifying you the "Card is Being Produced" meaning USCIS is happy with everything in the file, they've approved your GC without interview, and you should expect your Green Card in the mail in the coming days. In this scenario, you never submit an I-485 Supplement J for job portability purposes;
Scenario Two: USCIS issues a Request for Evidence ("RFE") explicitly requesting you to either confirm the I-140 job offer remains valid or to submit an I-485J if you want to move the job offer to another employer. USCIS will take the I-485 Supplement J through the RFE response and should thereafter approve the I-485; or
Scenario Three: USCIS sends an interview notice to you. If you receive an interview notice, that isn't a bad thing and doesn't mean your case is in danger—you're just one of the "lucky" ones who gets to spend a morning at one of USCIS' field offices. At this interview, you're allowed to walk in with the I-485 Supplement J requesting job portability to a new employer. USCIS will look it over, put it in the file, and should approve your I-485 thereafter.
For more information, or for a detailed conversation regarding your specific green card job portability issues, please schedule a time to speak here.
By: Ryan A. Wilck, Partner and Attorney at Law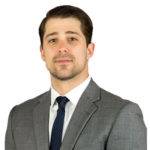 Ryan Wilck is a Managing Partner and attorney at Reddy & Neumann, P.C. with over a decade of US immigration law experience, enthusiastic and proactive in his approach assisting clients and their employees through the various phases of the permanent residency a/k/a Green Card process. "Concilio et labore" is not only the motto of Ryan's favorite sports club but is also his life's motto; all things come through wisdom and effort. Ryan is passionate about gaining the trust of his clients by utilizing a relentless and detail-oriented approach to understand their specific goals and concerns, hoping to instill a sense of confidence and stability. Whatever your immigration problem or interest, he and his team will find a solution, through wisdom and effort. Reddy & Neumann, P.C. has been serving the business community for over 20 years and is Houston's largest immigration law firm focused solely on employment-based business immigration. We work with employers and their employees, helping navigate the complex immigration process efficiently and cost-effective.
 We are committed to assisting our clients with navigating the complex PERM Labor Certification (ETA 9089 and other challenging immigration matters as an accomplished immigration law firm in Houston, Texas. Our team is here to offer the direction and support you require, whether you're a company trying to hire top talent or a foreign worker seeking to develop a career in the United States. To find out more about how we can help you with your immigration issues, get in touch with us right away.