Department of Labor Issues Updated PERM Processing Times
The Department of Labor (DOL) has issued updated processing times as of October 31, 2021 for PERM applications and prevailing wage determination (PWD) requests.  The updated processing times are as follows:
 Prevailing Wage Determination Processing Times
According to the DOL, the National Prevailing Wage Center is issuing PWDs that were filed in February 2021. On average though, the NPWC reports that it is issuing PWDs in approximately 167 days (about 5.5 months) for standard OES wage determinations and 235 days (about 8 months) for non-OES wages (Non-OES wages include PWD requests submitted with a private wage survey).
Further, the NPWC is processing redetermination requests submitted in September 2021.
Currently at Reddy & Neumann we are seeing PWDs being issued in a little over 5 months, which is consistent with the average processing times reported by the DOL. Also, the few redetermination requests that have been submitted have been issued within about 2 months of the request.
PERM Processing Times
The DOL is processing PERM applications filed in June 2021. On average, the DOL is adjudicating PERMs in approximately 159 days (slightly over 5 months). This is a huge improvement compared to earlier processing times of 7 months or longer.
Further, the DOL is processing audits for PERM applications filed in January 2021. On average, processing times for audit review is 316 days.  Therefore, if your PERM application was audited, expect an additional 5 months for adjudication. Additionally, the DOL is processing PERM reconsideration requests that were filed in June 2021.
Currently at Reddy & Neumann, we are seeing most PERM applications approved in anywhere between 4.5 to 5.5 months, if not audited.   
We will continue to keep you updated on major changing in PERM processing times. If you have any questions, please schedule a consultation with one of our attorneys at  https://appointments.rnlawgroup.com/.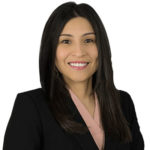 By: Krystal Alanis 
 Krystal Alanis is a Partner at Reddy & Neumann, P.C., Houston's largest immigration law firm focused solely on U.S. employment-based immigration. She acts as the Managing Attorney for the firm's PERM Labor Certification Department, where she oversees all EB-2 and EB-3 employment-based green card matters. She also guides employers and individuals through the I-140 and Adjustment of Status process, assists clients with non-immigrant visa petitions (e.g. H-1B, TN, L-1, etc.), and advises her clients on I-9 compliance issues.