USCIS to Begin Using More Secure Mail Delivery Service
On April 27, 2018, USCIS made an announcement that they will begin requiring U.S. Postal Service's (USPS) Signature Confirmation Restricted Delivery service for certain documents. Starting on April 30, 2018, USCIS will be using this new delivery method for Permanent Resident Cards (Green Cards), Employment Authorization Cards, and Travel Booklets.
The impact on applicants is not overly significant, but applicants must be prepared to present identification to sign for their documents upon delivery. This is designed to prevent sensitive, personal documents being mailed and delivered to the wrong address. Applicants should sign up for USPS Informed Delivery to receive status notifications so they can plan to be home at the time of delivery. As an alternative, Applicants can arrange to pick up their documents at a post office at a more convenient time by going to the USPS website and selecting "hold for pickup."  
For applicants wanting to designate someone to sign on their behalf, they can do so by completed the USPS Form 3801, Standing Delivery Order or PS Form 3801-A, Agreement by a Hotel, Apartment, or the like.
In order to get the necessary tracking information, applicants should sign up for a Case Status Online account to get automatic updates. From there, applicants can use the information for the informed delivery as noted above.
Applicants must be sure to keep their address up to date with USCIS in order to prevent issues with mailing documents.
By Steven Brown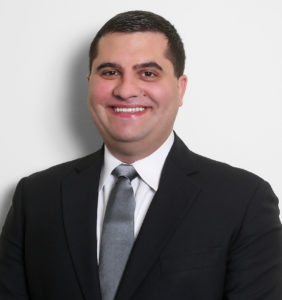 Steven is an attorney at Reddy and Neumann. His practice covers non-immigrant visa petitions and applications, as well as Department of Labor compliance.