Introduction to H-2B Visas
The H-2B visa allows foreign workers, of certain named countries, to work temporarily in non-agricultural jobs in the United States.
H-2B Visas are for temporary jobs that may be professional, skilled, or unskilled in nature. The work must be a seasonal, peak load, intermittent, or one-team need for the temporary services or labor. Some of the top occupations of which the Employment and Training Administration ("ETA") issues labor certifications include, landscapers, laborers, hotel cleaners and housekeepers, cooks, and construction workers. 
As of January 18, 2018 the following countries are eligible for participate in the H-2B program:
Andorra
Argentina
AustraliaAustria
Barbados
Belgium
Brazil
Brunei
Bulgaria
Canada
Chile
Colombia
Costa Rica
Croatia
Czech Republic
Denmark
Dominican Republic
Ecuador
El Salvador
Estonia

Ethiopia
Fiji
Finland
France
Germany
Greece
Grenada
Guatemala
Honduras
Hungary
Iceland
Ireland
Israel
Italy
Jamaica
Japan
Kiribati
Latvia
Lichtenstein
Lithuania

Luxembourg
Macedonia
Madagascar
Malta
Mexico
Monaco
Mongolia
Montenegro
Nauru
The Netherlands
Nicaragua
New Zealand
Norway
Panama
Papua New Guinea
Peru
The Philippines
Poland
Portugal
Romania

San Marino
Serbia
Singapore
Slovakia
Slovenia
Solomon Islands
South Africa
South Korea
Spain
St. Vincent and the Grenadines
Sweden
Switzerland
Taiwan
Thailand
Timor-Leste
Tonga
Turkey
Tuvalu
Ukraine
United Kingdom
UruguayVanuatu
What is temporary employment for H-2B purposes?
As mentioned above, there are four types of temporary employment: one-time occurrence, seasonal need, peakload need, and intermittent need.
In order to qualify as a one-time occurrence, a petitioner has to show either that the position is normally permanent but must be supplemented for a short duration with a temporary worker or that the employer has not employed workers for the type of position in the past, needs the type of worker now, and will not need the services performed in the future.
In order to qualify as a seasonal need, employers must show that the job is one that is associated with a recurring event that happens regularly. Please note, work that is unpredictable, subject to change, or considered a vacation period for permanent employees will not be considered seasonal need.
In order to qualify as peakload need, employers must show that it regularly employs permanent workers to do the job, has a temporary need to add to its permanent staff due to a seasonal or short-term demand, and that the temporary workers are in fact temporary and will not become part of the regular day to day operations.
Finally, in order to qualify as intermittent need, employers must show that it has not employed permanent or full time staff to perform the duties and that it has occasional or intermittent needs for temporary workers for a short period.
Mechanics of filing an H-2B
In order to file an H-2B, the employer must first apply for temporary labor certification through the Department of Labor. As part of this, DOL will look into whether there are not enough U.S. Workers willing, able, and qualified to do the temporary work before approving the labor certification. This is done with the intent of protecting the US Workers.
Once the labor certification is approved, the employer must use the Form I-129 to apply. Similar to H-1B, there is a cap on H-2B applications. Currently, the H-2B cap is set at 66,000 per fiscal year which is split evenly between the first half of the fiscal year (October 1 – March 31) and the second half of the fiscal year (April 1 – September 30).
The duration of H-2B approvals are limited to the employer's need for the temporary work. However, the maximum amount of time for an H-2B approval is one year. This can be extended by one year increments for up to three years.
After Approval
Upon approval, foreign workers on an H-2B visa must maintain non-immigrant intent. This means that they must intend to return to their home country upon completion of the work.  While they must maintain non-immigrant intent, H-2B visa holders can have dependent spouses and children apply for H-4 dependent visas.
By Steven Brown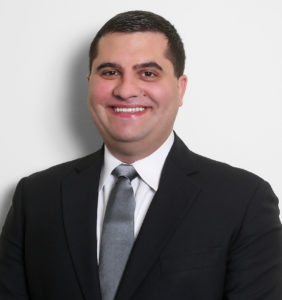 Steven is an attorney at Reddy and Neumann. His practice covers non-immigrant visa petitions and applications, as well as Department of Labor compliance.