The Trump Administration is Building an Invisible Wall to Limit Legal Immigration
Over the past year, we have seen a pattern of attacks from the Trump Administration restricting legal immigration. These policies are slowly, but surely, building an "invisible wall" to block legal immigrants from the United States.
The first attack occurred in March 2017, when USCIS released a Policy Memorandum on H1B computer-related positions. This memorandum revoked a memo issued by USCIS in 2000, which had stated that a computer programmer position generally qualifies as a "specialty occupation" for purposes of H-1B eligibility. The new memo counteracted this, stating that computer programmers, especially those in entry-level positions, may not be considered as employed in a "specialty occupation", thus not eligible for H-1B status. 
The second took the form of H-1B Requests for Evidence regarding Level I wages in June 2017. These RFEs stemmed from the Computer Programmer memo, and either stated that the job description is more complex than a Level I position, so the LCA does not correspond and is invalid, or contrarily that the position is entry-level and does not constitute a "specialty occupation". 
The third was guidance, effective February 22, 2018, which augmented the documents required to obtain H-1B approval for work involving third-party placements. The guidance also provided that USCIS may limit the approval period to a shorter time period if the supporting documents do not demonstrate that work will be available for the entire requested duration.
The fourth took place on April 19, 2018, when USCIS updated its website with a new interpretation of the STEM OPT extension regulation issued in 2016. Specifically, the new interpretation suggested that STEM OPT workers may only be placed only at the employer's worksite, prohibiting any third-party placements. 
The fifth attack took place on May 11, 2018, when USCIS posted a proposed Policy Memo intending to change how unlawful presence is calculated for F-1 students. Previously, an F-1 student would not begin accruing unlawful presence until the day after USCIS formally found a violation of F-1 status. The new policy intends to retroactively apply unlawful presence to begin accruing the day after the F-1 student engaged in the unauthorized activity. This is not a final memorandum and is currently available for public comment.
The Trump Administration's Spring Regulatory Agenda was recently published, and it confirms that this pattern is set to continue. The DHS is planning a proposal to remove the H-4 EAD, which is expected in June 2018, as well as a proposal to revise the definition of "specialty occupation" and "employer-employee relationship" for H-1B purposes. ICE is planning to propose a comprehensive reform of practical training rules for nonimmigrant students on F and M visas. Please keep in mind that these are proposals, not final rules, and the public will be given an opportunity to submit comments. We will provide updates on these proposals as they come in.
It is difficult to predict how high this "invisible wall" will grow, but it appears that this pattern of attacks is set to continue and the number of legal immigrants will continue to shrink. Even if an ideological shift takes place in the following administration, it will take a long time to unravel the policies that have been implemented thus far.
By Rahul Reddy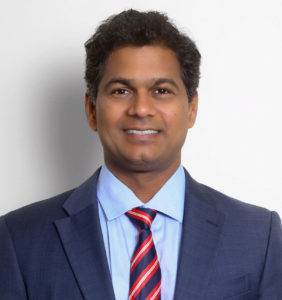 Rahul is the founding partner of Reddy & Neumann P.C. His practice covers employment-based immigration, in which he represents corporate clients in far-ranging industries.