Trump Agenda: Denaturalization Task Force
USCIS Director Francis Cissna announced that USCIS planned to hire several attorneys and immigration officers to open an office in Los Angeles, California to review cases to identify people who may have lied on their citizenship application so that they may be denaturalized. "Denaturalization" is the legal process to revoke an individual's citizenship. Director Cissna further stated that USCIS is looking for those who "should not have been naturalized in the first place," such as individuals who had been deported previously and obtained citizenship using a different identity. The cases would then be sent to the Department of Justice for court proceedings for the removal of the individual's citizenship.
The denaturalization task force is worrisome for those who might have made an error on their N-400 application. In a U.S. Supreme Court case decided in December 2017, Maslenjak vs. the United States, the Justice Department argued that they had the right to denaturalize a citizen if that person lied on the N-400 application. Chief Justice John G. Roberts Jr. asked "Some time ago, outside the statute of limitations, I drove 60 miles an hour in a 55-mile-an-hour zone…If I answer that question no, 20 years after I was naturalized as a citizen, you can knock on my door and say, 'Guess what, you're not an American citizen after all'" to which the attorney for the government replied that any deliberate lie could be the basis for denaturalization. The government attorney essentially argued that all false statements, even immaterial ones, would be in violation of the law.
If you are in the process of filling out your N-400 form to start the naturalization process, it is always advisable to speak with a qualified attorney. An unintentional error or omission could
potentially create unanticipated and dire consequences in the future.
By Rahul Reddy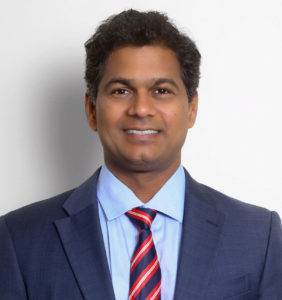 Rahul is the founding partner of Reddy & Neumann P.C. His practice covers employment-based immigration, in which he represents corporate clients in far-ranging industries.