EB-5 Investor Visa Regional Center Program
Recently, attorneys from our firm have written an article giving an introduction to EB-5 Investor Visas as well as an article addressing the current and future state of the EB-5 program. This article will discuss the EB-5 Regional Center Program, which eases the burden on investors applying for the EB-5 program.
As mentioned in previous articles, EB-5 investor must invest the required amount of capital ($1 million, or $500,000 if within a high-unemployment area or rural area) in a "new commercial enterprise" that will directly create at least ten full-time jobs for U.S. workers. One of the most difficult things for investors to prove is that their investment will directly create the ten full-time jobs for U.S. workers.
One possible way an investor can reduce this difficultly is by investing in USCIS approved regional centers. Investing in a USCIS approved regional center may provide an investor with many benefits. First, these regional centers will typically help complete the investment in a way that satisfies all USCIS requirements. Second, and most importantly, the investor can show direct or indirect employment of ten full-time U.S. workers. The burden on the investor is significantly lower when he can show indirect employment, rather than direct employment.
Congress, and later USCIS, has defined a regional center as "any economic unit, public or private, which is involved with the promotion of economic growth, including increased export sales, improved regional productivity, job creation and increased domestic capital investment." See 8 CFR § 204.6(e) and Memo, Neufeld, Acting Assoc. Director, Domestic Operations, USCIS, HQ 70/6.2, AD 09-38 (Dec. 11, 2009). For these entities to qualify as a regional center, they must submit an I-924 to USCIS with a regional center proposal that "must provide a framework within which individual alien investors affiliated with the regional center can satisfy the EB-5 eligibility requirement and create qualifying EB-5 jobs" Memo, Neufeld (Dec. 11, 2009) supra.  An entity trying to get certified by USCIS as a regional center must file an I-924, and its proposal must contain the following elements:
(i) Clearly describes how the regional center focuses on a geographical region of the United States, and how it will promote economic growth through increased export sales, improved regional productivity, job creation, and increased domestic capital investment;
(ii) Provides in verifiable detail how jobs will be created indirectly through increased exports;
(iii) Provides a detailed statement regarding the amount and source of capital which has been committed to the regional center, as well as a description of the promotional efforts taken and planned by the sponsors of the regional center;
(iv) Contains a detailed prediction regarding the manner in which the regional center will have a positive impact on the regional or national economy in general as reflected by such factors as increased household earnings, greater demand for business services, utilities, maintenance and repair, and construction both within and without the regional center; and
(v) Is supported by economically or statistically valid forecasting tools, including, but not limited to, feasibility studies, analyses of foreign and domestic markets for the goods or services to be exported, and/or multiplier tables.
See 8 CFR § 204.6(m)(3).
Currently, there are over 1,300 USCIS approved regional service centers. A searchable list of USCIS-approved regional service centers can be found here. The fact that USCIS has approved these service centers does not guarantee that an investment with them will lead to an EB-5 approval. However, these centers, along with a qualified immigration attorney, can help an investor navigate the tricky waters with USCIS. These centers will help with the investment side and show the job creation, while an attorney will be able to make the proper arguments necessary to USCIS and prepare the proper legal documentation. These centers may be a good avenue for potential EB-5 investors, as they enable the investors to show indirect job growth rather than direct job growth.
By Steven Brown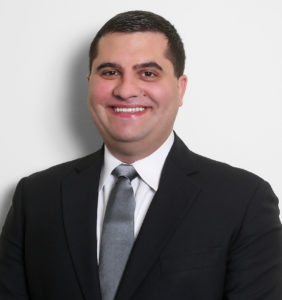 Steven Brown is an attorney in the firm's H-1B Department and represents our business clients throughout the entire H-1B, H-4, and H-4 EAD process. Additionally, Steven works with clients with Department of Labor Compliance included assistance with wage and hours investigations. Steven prides himself in being able to provide his clients with creative solutions to complex immigration problems.