Automatic Revalidation: Exception to Re-entering the United States with a Valid I-94 and Expired Visa
Normally when a nonimmigrant travels outside the United States with an expired visa the nonimmigrant would have to reapply and receive a new visa in order to reenter the United States. However, Automatic Revalidation provides an exception for certain nonimmigrants that are maintaining legal status and are traveling to contiguous countries to the United States. (22 CFR §41.112(d), 8 CFR §214.1(b).)
What is Automatic Revalidation?
Automatic revalidation allows nonimmigrants who travel to contiguous countries – Canada and Mexico – with an expired visa to reenter the United States without having to reapply and receive a new visa stamp. For the automatic revalidation exception to apply, the nonimmigrant must meet the following conditions:
Travel to Canada or Mexico for no more than 30 days; and
Must have a valid (unexpired) admission stamp or paper Form I-94.
The nonimmigrant traveler's expired visa would be automatically revalidated from the date that he requests reentry into the United States. Basically, the visa would be considered valid for the short time to seek reentry, a new visa would not be granted.
For nonimmigrants in F or J status automatic revalidation will apply for travel of no more than 30 days to Canada or Mexico as well as to an adjacent island of the United States. INA §101(b)(5) defines an adjacent island to be one of the following:
Saint Pierre
Miquelon
The Dominican Republic
Haiti
Bermuda
The Bahamas
Barbados
Jamaica
The Windward and Leeward Islands
Trinidad
Martinique
Other British, French, and Netherlands territory or possessions in or bordering on the Caribbean Sea
A valid visa is not needed to visit Puerto Rico, U.S. Virgin Islands, or the Northern Mariana Islands unless you plan to travel to any other country en route to these U.S. territories, however you will still need a valid Form I-20 and unexpired I-94.
When Would Automatic Revalidation Be Unavailable?
Automatic revalidation is only available for limited category of travelers. Nonimmigrants with an expired visa, who have a valid (unexpired) admission stamp or paper Form I-94 will still need to apply for and be issued a new visa if one or more of the following conditions apply:
Applied for a new visa which has not yet been issued
Applied for a new visa which has been denied
Traveled outside the United States for more than 30 days
Traveled to a country other than Canada, Mexico, or an adjacent island
Is a citizen of a country that has been identified as supporting terrorism in the State Department's annual report to Congress (currently: North Korea, Iran, Sudan and Syria)
Note: Hawaii is part of the United States and therefore travel to Hawaii from the continental United States would not require a new visa or automatic revalidation.  
By Rahul Reddy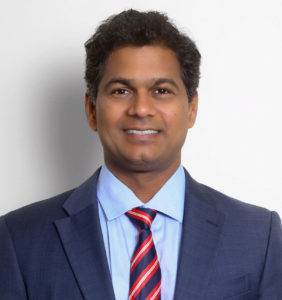 Rahul is the founding partner of Reddy & Neumann P.C. His practice covers employment-based immigration, in which he represents corporate clients in far-ranging industries.