ICE Raid for Students Granted CPT at University of Farmington
Reddy & Neumann, PC has received multiple reports that at 6:00 a.m. this morning, Immigration and Customs Enforcement (ICE) has raided multiple worksites containing Day 1 CPT students authorized by the University of Farmington, located in Farmington Hills, Michigan.  The reports include worksites located in Tampa, St. Louis, and Houston. The University is general known as a Day 1 CPT school which immediately authorizes CPT for students who only have to attend classes once a semester. We will continue to update this report as more information becomes provided. 
*UPDATE*
Detroit News has confirmed DHS agents created the University of Farmington as a fake university to lure F-1 students trying to stay in the U.S. illegally. The undercover operation began in 2015 and DHS agents began posing as university officials in February 2017. Detroit News reported that the "University of Farming had no staff, no instructors, no curriculum and no classes but was utilized by undercover Homeland Security agents to identify people involved in immigration fraud". According to the federal grand jury indictment, which became unsealed yesterday, 6 individuals were charged with conspiracy to help over 600 foreign individuals "illegally remain, re-enter and work in the United States." The indictment also alleges that "[e]ach of the foreign citizens who 'enrolled' and made 'tuition' payments to the University knew that they would not attend any actual classes, earn credits, or make academic progress toward an actual degree in a particular field of study…Rather, their intent was to fraudulently maintain their student visa status and to obtain work authorization under the CPT program."
By Rahul Reddy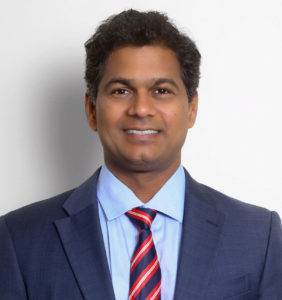 Rahul is the founding partner of Reddy & Neumann P.C. His practice covers employment-based immigration, in which he represents corporate clients in far-ranging industries.