New Spending Bill Allows for Potential Increase in the Number of H-2B Visas
Congress has agreed to a new spending bill that was signed by President Trump this morning which would prevent another government shutdown. While most of the national focus on this bill has been on the border security, there are provisions in this bill that will potentially provide relief to the business immigration community. Specifically, this spending bill continues to allow for some potential relief for the H-2B visa backlog that has been in place since FY 2018.
H-2B visas have a statutory numerical limit on the total number of foreign nationals that may be issued an H-2B visa. Currently, that cap is set at 66,000 per fiscal year which is split between the first half of the fiscal year (October 1 – March 31) and the second half (April 1 – September 30). It has been common that these visas are completely used, and there has been a lot of advocating for an increase in the H-2B cap. The new spending bill which can be found here allows DHS to consult with DOL and increase the H-2B cap for FY 2019 to 135,320.
While it is not a true statutory increase to the cap on H-2B, there is a good possibility of additional visas being granted. This is the same authority granted that was to DHS in FY 2017 and FY 2018, and DHS has used this power. Most recently on May 31, 2018, DHS published a Temporary Final Rule which increased the cap on H-2B visas by up to 15,000 additional visas through the end of FY 2018. The relevant text of this rule is below.
SEC. 105. Notwithstanding the numerical limitation set forth in section 214(g)(l)(B)of the Immigration and Nationality Act (8 U.S.C. 1184(g)(l)(B)), the Secretary of Homeland Security, after consultation with the Secretary of Labor, and upon the determination that the needs of American businesses cannot be satisfied in fiscal year 2019 with United States workers who are willing, qualified, and able to perform temporary nonagricultural labor, may increase the total number of aliens who may receive a visa under section 101(a)(l5)(H)(ii)(b) of such Act (8 U.S.C. 110l(a)(15)(H)(ii)(b)) in such fiscal year above such limitation by not more than the highest number of H-2B nonimmigrants ·who participated in the H- 2B returning worker program in any fiscal year in which returning workers were exempt from such numerical limitation.
By Steven Brown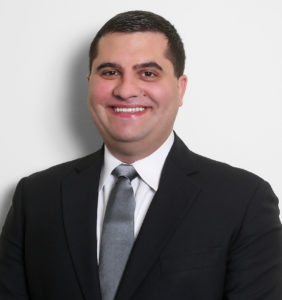 Steven Brown is an attorney in the firm's H-1B Department and represents our business clients throughout the entire H-1B, H-4, and H-4 EAD process. Additionally, Steven works with clients with Department of Labor Compliance included assistance with wage and hours investigations. Steven prides himself in being able to provide his clients with creative solutions to complex immigration problems.