"Can I file an H-1B or H-4 petition after my I-94 expires?" How to Use the Nunc Pro Tunc Argument to Reinstate Status
An extension of status generally must be filed before the expiration of the I-94. However, sometimes situations arise where this does not happen and an H-1B petition must be filed after the I-94 expires. A common scenario is when an H-4 is not filed along with the H-1B extension and the H-4 holder's I-94 expires but does not realize it until a later time. When this happens, the Petitioner can ask USCIS to forgive the untimely filed petition by including a nunc pro tunc ("now for then" in Latin) argument.
A nunc pro tunc argument provides a legal remedy by which USCIS can approve the untimely filed H-1B petition, but it is purely discretionary. This means that USCIS is not obligated to approve the late-filed request. However, USCIS may approve a nunc pro tunc request if the Petitioner can show the following factors:
1)    the late filing was due to extraordinary circumstances;
2)    the extraordinary circumstances were beyond the control of the applicant or petitioner;
3)    the delay in filing was commensurate with the circumstances;
4)    the foreign national has not otherwise violated her/his nonimmigrant status;
5)    the foreign national remains a bona fide nonimmigrant; and
6)    the foreign national is not subject to deportation or removal proceedings.
If all factors can be proven, USCIS may grant the H-1B application and backdate the approval to the expiration of the I-94.
If you find yourself with an expired I-94 and you are planning on filing an extension of status, consult with an immigration attorney to see if nunc pro tunc reinstatement is applicable to you.
By: Rahul Reddy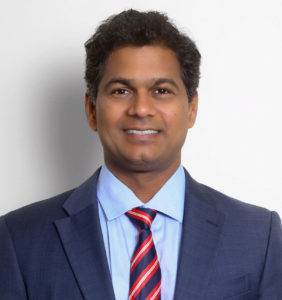 Rahul is the founding partner of Reddy & Neumann P.C. His practice covers employment-based immigration, in which he represents corporate clients in far-ranging industries.