Agreement Reached to Eliminate Per Country Quota in U.S. Senate: Priority Dates for Indians to Move to 2016 if this Bill Passes
With respect to the employment-based immigration system, a means to drastically reduce the green card waiting period is for the government to eliminate the per-country cap numerical limitation. In February 2019, Utah Senator Mike Lee introduced to the Senate the S. 386 bill, also referred to as the Fairness for High Skilled Immigrants Act. The bill will alleviate the wait time for those applying for employment-based green cards by entirely eliminating the 7% cap. S. 386 creates a "first-come, first-served" system which would allow for green cards to be awarded more efficiently.
As the law stands, the Immigration and Nationality Act provides for 140,000 employment-based and 226,000 family-based immigrant visas annually, which may be exceeded when the prior year's allocation was not fully used. It has been estimated (link RN article: https://rnlawgroup.com/h-1b/584-green-card-wait-time-is-108-6-years-for-eb-2-indians) that Indian nationals who file in the EB-2 category will wait at least 108.6 years to receive green cards if they begin the process today.
The bill directly impacts the countries of both India and China. In particular, Indian nationals, waiting to obtain a green card, will benefit most from bill, S 386. Currently, the July 2019 Visa Bulletin shows the priority dates for the EB-2 category for India is April 2009[1]. Therefore, if S. 386 is passed through the Senate, the bill will significantly alleviate the current discriminatory, decades-long backlog for employment-based green card applications.
If enacted, S. 386 will take effect on September 30, 2019 and will apply to the 2020 fiscal year and each following fiscal year, thereafter.
For the first few years, safeguards have been created to ensure that countries without a current backlog, do not incur one. As a result, the following rules are within S. 386[2]:
(A) For fiscal year 2020, 15% of the visas made available to employment-based immigrants
(B) For fiscal year 2021, 10% of the visas made available to employment-based immigrants
(C) For fiscal year 2022, 10% of the visas made available to employment-based immigrants
For each of the three years listed in S. 386, the percentage of visas made available do not apply to the employment-based immigrants from the two countries with the largest aggregate numbers seeking to obtain a visa (India and China).
Furthermore, the bill states that reserved visas shall not exceed 25% that are made available for any single country or 2% made available for a dependent area. However, in regards to unreserved visas, the visas awarded shall not exceed 85% of immigrant visas made available from any single country.
Additionally, Utah Senator Mike Lee filed an H-1B amendment to S. 386 on June 17, 2019. Some of the provisions in the amendment include:
DOL Internet Posting Requirement: Employer will be required to post, for at least 30 days, a description of each position for which a nonimmigrant is sought
H-1B Employer Application Requirement: Employer will not be allowed to advertise any available position that states or indicates the position is only available to an H-1B worker
LCA Fees: Will require applicants to pay an administrative fee to "cover the average paperwork processing costs and other administrative costs"
Information Sharing: USCIS will share information with DOL any information contained in H-1B petitions that indicates the employer is not complying with visa program requirements for H-1B nonimmigrants
LCA Review Requirements: DOL will review LCA's to ensure not only completely but to also scrutinize for "indicators of fraud or misrepresentation of material fact." If findings of fraud or misrepresentation are found, an investigation and hearing may be conducted.
Prevailing Wage Requirements: Provides clarification that that H-1B employers are obligated to pay its workers the greater of the actual wages of employees with "substantially the same duties and responsibilities as the H-1B nonimmigrant in the geographical area of intended employment" or the prevailing wage which reflects "the best available information for the geographical area within normal commuting distance of the actual address of employment at which the H-1B nonimmigrant is or will be employed."
At this time, a companion bill in the House of Representatives, H.R. 1044, is being reviewed which also addresses the per-country cap numerical limitation. If both the H.R. 1044 and S. 386 were to pass then a conference committee would be created in order to reconcile the differences between the two bills. 
[1] https://travel.state.gov/content/travel/en/legal/visa-law0/visa-bulletin/2019/visa-bulletin-for-july-2019.html
[2] https://www.congress.gov/bill/116th-congress/senate-bill/386/text
By: Rahul Reddy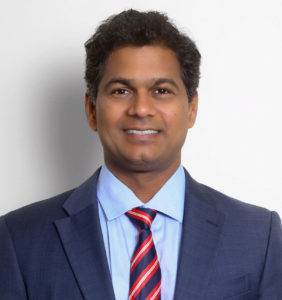 Rahul is the founding partner of Reddy & Neumann P.C. His practice covers employment-based immigration, in which he represents corporate clients in far-ranging industries.