What happens when an I-140 is withdrawn?
When an I-140 is withdrawn, the petitioning company generally avoids any liability they have would toward that I-140 petition, particularly as it relates to ability to pay the Labor Certification wage under 8 CFR 204.5(g)(2). Thus, once a company withdraws an I-140 petition–regardless of how long it has been approved–a company no longer has to support that I-140, for any reason.
While the sponsoring company will lose any liability they have toward the I-140, the beneficiary of the I-140 can use the approval, although withdrawn, for a number of entitlements. However, for an individual beneficiary, the impact of having your I-140 withdrawn depends upon 1) when the case was withdrawn and 2) how long the I-140 has been approved before the withdrawal of that I-140.
In January 2017, USCIS issued a new rule clarifying the impact of withdrawn I-140 petitions. Generally, if an I-140 approval was withdrawn prior to January 17, 2017, that I-140 approval is considered automatically revoked; the Beneficiary of that now-withdrawn I-140 approval should not attempt to use the I-140 approval for H-1B Extensions under AC21 or applying for H-4 EADS.
Conversely, if an I-140 approval is withdrawn after January 17, 2017 but had been approved for at least 180 days as of the date of withdrawal, USCIS will consider the case as remaining approved and will "vest" the beneficiary with that I-140 approval.
For beneficiaries of approved I-140 petitions, the critical juncture regarding the withdrawal of the I-140 is 180 days after its approval. Once the I-140 has been approved for 180 days, the I-140 beneficiary gains certain indefinite entitlements pursuant to that approval—among those being indefinite H-1B extensions and H-4EAD approvals. Therefore, even if the petitioning company withdraws the approved I-140, the I-140 beneficiary can use that approval for H-1B extensions with any company as well as spousal H-4EADs indefinitely so long as the I-140 withdrawn occurs after the I-140 has been approved for at least 180 days.
Do I get to keep my priority date if I-140 withdrawn?
Additionally, with regard to retaining priority dates, it was once thought that an I-140 must remain approved for 180 days before a beneficiary becomes entitled to the priority date of their petition for priority date portability purposes. That is, if they had an approved I-140, they would be granted the priority date of that petition only if it has been approved for 180 days and a withdrawal of that I-140 occurs after January 17, 2017. This is no longer the case. Reddy & Neumann, P.C. take the view that the priority date will stick with an individual the moment the I-140 is approved and shall be considered valid regardless of if or when the I-140 may have been withdrawn.
If you have an approved I-140, be conscient of the 180 day mark—at that point your H-1B life and subsequently your green card journey becomes much easier and assured. For sponsoring employers, withdrawing an I-140 is solely a benefit to the company without any negative recourse to the company. However, for a sponsoring company, allowing an I-140 to mature for 180 days before withdrawing could be a magnanimous gesture to those employees who may have helped grow the business. For I-140 beneficiaries, the 180 day mark can ensure your continued ability to remain and work in the United States indefinitely, or at least until the long-sought after availability of a Green Card.
For more information, or for a detailed conversation regarding your specific I-140 issues, please schedule a time to speak here.
By Ryan A. Wilck, Partner and Attorney at Law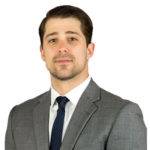 Ryan Wilck is a Managing Partner and attorney at Reddy & Neumann, P.C. with over a decade of US immigration law experience, enthusiastic and proactive in his approach assisting clients and their employees through the various phases of the permanent residency a/k/a Green Card process. "Concilio et labore" is not only the motto of Ryan's favorite sports club but is also his life's motto; all things come through wisdom and effort. Ryan is passionate about gaining the trust of his clients by utilizing a relentless and detail-oriented approach to understand their specific goals and concerns, hoping to instill a sense of confidence and stability. Whatever your immigration problem or interest, he and his team will find a solution, through wisdom and effort. Reddy & Neumann, P.C. has been serving the business community for over 20 years and is Houston's largest immigration law firm focused solely on employment-based business immigration. We work with employers and their employees, helping navigate the complex immigration process efficiently and cost-effective.
 We are committed to assisting our clients with navigating the complex PERM Labor Certification (ETA 9089 and other challenging immigration matters as an accomplished immigration law firm in Houston, Texas. Our team is here to offer the direction and support you require, whether you're a company trying to hire top talent or a foreign worker seeking to develop a career in the United States. To find out more about how we can help you with your immigration issues, get in touch with us right away.