An Overview of Various Grounds for Inadmissibility
8 U.S.C. § 1182, aka INA § 212, provides a comprehensive list of the grounds for inadmissibility. Different types of inadmissibility grounds come with different types of exceptions, potential waiver grounds, and potential bars. Those wishing to come to the US, or those in the US wishing to pursue their green card, should be aware of these grounds as they can have major immigration implications if you are found inadmissible under INA § 212.
Health Related Grounds
INA § 212(a)(1) lays out the various grounds of health related grounds for inadmissibility. These include individuals with communicable diseases of public health significance, a failure to submit proof of vaccination, physical or mental disorder and behavior that might pose a threat to property or safety of the applicant or others, and drug abusers or addiction.
Criminal and related grounds
INA § 212(a)(2) lays out the types of crimes that can lead to a finding of inadmissibility. This includes crimes involving moral turpitude, drug related offenses, conviction of two or more offenses, drug trafficking, prostitution, human trafficking, and money laundering.
National Security
INA § 212(a)(3) lays out the various national security grounds for inadmissibility. This includes espionage, sabotage, or prohibited export of sensitive technologies or information, terrorist activities, those whose entry would have serious adverse foreign policy consequences, membership or affiliation with communist or another totalitarian party whether in the US or overseas, participation in Nazi persecutions between March 23, 1933 and May 8, 1945 or membership in the Nazi government, participation in genocide, commission of acts of torture or extrajudicial killings, association with terrorist organizations, and recruitment or use of child soldiers.
Public Charge
The interpretation of INA § 212(a)(4), inadmissibility for those who are a public charge, has been hotly contested in recent years. The government defines this as an individual who is primarily dependent on government assistance.
Unlawful Entry and Immigration Violations
INA § 212(a)(6) lays out various immigration violations that can lead to a finding of inadmissibility. These include those who are present without proper admission or parole, failure to attend removal proceedings, fraud and willful misrepresentation, false claim to US citizenship, stowaways, smugglers or knowingly assisting smugglers, document counterfeiting, and student visa abuse.
Documentation violations
INA § 212(a)(7) lays out inadmissibility grounds for those without proper documentation. This includes those who attempt to enter without proper entry documents, and nonimmigrants without a passport valid for six months, nonimmigrant visa, or border crossing card. These grounds are most likely to impact those applying for admission and not those applying for adjustment.
Aliens previously removed
This is likely the most common section that employment-based immigrants might face. INA § 212(a)(9) includes such violations as arriving aliens that have previously been removed, those that have been unlawfully present for more than 180 days, and unlawfully present after previous immigration violations. Those that are unlawfully present for 180 days will be subject to a 3 year bar from the US, and those who are unlawfully present for more than 365 days will be subject to an inadmissibility of ten years.
Miscellaneous
INA § 212(a)(10) is a catchall provision for those that do not fall under other categories. This includes those that are seeking to enter the US for the purposes of practicing polygamy, international child abduction, those that have unlawfully voted, those former citizens who have renounced their US citizenship in order to avoid taxation, and those that are guardians of another otherwise inadmissible alien.
If you have been found to have violated any of these provisions, been found to have been inadmissible, denied benefits, or denied entry due to the items on this list, you may have serious immigration consequences. While waivers may be available for some of these, they are not easy to achieve. If you are found to be inadmissible, you should contact a qualified immigration attorney as soon as possible to discuss your options.
By: Steven Brown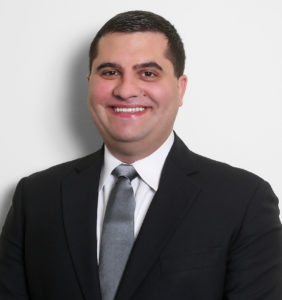 Steven Brown is a Partner at Reddy & Neumann, P.C. where he works in the Non-immigrant visa department and leads the Litigation Team. His practice covers all phases of the non-immigration visa process including filing H-1B, L-1, E-3, H-4, and H-4 EAD petitions. In the last two years, Steven has successfully handled over 1,000 non-immigrant visa petitions including filing petitions, responding to any necessary Requests for Evidence, and drafting motions and appeals. He has also become a key resource for F-1 students that seek guidance on properly complying with the F-1 visa regulations and any OPT or CPT issues they may have. Additionally, Steven holds a weekly conference call for companies that are part of one of the largest organizations for IT Services companies in America.
Reddy & Neumann has been serving the business community for over 20 years and is Houston's largest immigration law firm focused solely on US. Employment-based immigration. We work with both employers and their employees, helping them navigate the immigration process quickly and cost-effectively.