Are You Ready? Steps Employers Must Take to Update I-9s That Were Completed Remotely
In March 2020, ICE first announced that as a result of the COVID-19 pandemic, it would temporarily allow employers to inspect certain employees' identity and employment authorization documents remotely over video link, fax, email, etc for purposes of completing Section 2 and Section 3 of Form I-9.  Since then, the I-9 flexibilities have been extended multiple times, with the most recent extension set to expire on July 31, 2023. The I-9 flexibilities allow employers to postpone the physical presence inspection requirements until affected employees undertake non-remote employment on a regular, consistent, or predictable basis, or the extension of the flexibilities related to such requirements is terminated, whichever is earlier.
DHS and ICE have now confirmed that the flexibilities will not be extended and employers will have 30 days to comply with the physical inspection I-9 requirements after the COVID-19 flexibilities end on July 31, 2023. Therefore, employers who have been conducting the I-9 process virtually pursuant to the flexibilities will be required to perform the physical examination of original identity and employment eligibility documents by August 30, 2023.
How to Complete Form I-9 if Employers Utilized Flexibilities
The following recommendations were provided by DHS regarding how to notate Form I-9 when remotely inspecting employment authorization and identity documents, and how to perform the required physical inspection once normal business operations resume, or the flexibilities end, whichever is earlier:
Completing Section 2 when inspecting documents remotely 
First, employers who utilized the I-9 flexibilities were previously instructed to enter "Remote inspection completed on XX/XX/XXXX" in the Section 2 Additional Information box. 
Employers should ensure this was notated correctly on all applicable Forms I-9.
Performing Subsequent physical in-person inspection of original identity and employment eligibility documents
If the person who performed the remote inspection also performs the physical inspection, the individual should enter "COVID-19" as the reason for the physical inspection delay in the Section 2 Additional Information box on the Form I-9. Once the documents have been physically inspected, the employer should add in the Section 2 Additional Information box "documents physically examined" with the date of physical inspection along with their initials. 
If the physical inspection is performed by an individual who did not perform the remote inspection, the person who performs the physical inspection should indicate the date they examined the documents as well as their full name and title in the Section 2 Additional Information box. Note that employers in this situation also have the option to complete a new Section 2 of the form I-9 and attach it to the previous form I-9 used for remote inspection.
Notating remote and physical inspection for reverification
Employers should make required notations for remote and subsequent physical inspections of reverifications in the Additional Information box in Section 2 as described above.
For examples, see: https://www.uscis.gov/i-9-central/form-i-9-examples-related-to-temporary-covid-19-policies
How to Prepare
Employers who on-boarded or re-verified employees using the remote verification option should have a plan in place to ensure in-person verification of identity and employment eligibility documentation is completed by August 30, 2023. At Reddy & Neumann, P.C., our I-9 team has encouraged employers to begin the in-person verification of identity and employment eligibility documentation as soon as possible in order to avoid the burden of performing all in-person verifications at once. In order to ensure a smooth transition, employers should consider the following:
Ensure the company has a list of all Forms I-9 that were completed using virtual verification of identity and employment eligibility documentation. If the company uses an electronic I-9 vendor, employers should work directly with the vendor to ensure there is a process in place to have all applicable I-9s updated.
Provide training to all company representatives who will be tasked with completing the in-person inspections. All representatives must be aware of the August 30th They must also be aware of how the I-9 will need to be notated as described above to ensure I-9 compliance. Further, as a general rule, employers should always establish an I-9 compliance program for their team. Employers should maintain a uniform, written company policy widely sent out to those employees with hiring authority and provide guidance and training to hiring managers on all I-9 procedures.
In order to assist with the in-person verification process, employers also have the option to designate or contract with someone such as a personnel officer, foreman, agent, or anyone else acting on the company's behalf, including a notary public, to complete Section 2 or 3 in-person. Employers must keep in mind that anyone else who completes Form I-9 on the company's behalf must carry out full Form I-9 responsibilities. Also, the company is liable for any violations in connection with the form or the verification process, including any violations of the employer sanctions laws committed by the person designated to act on your behalf. Therefore, employers opting to designate or contract with someone to complete Form I-9 should have detailed instructions for both the employee and authorized representative to ensure full I-9 compliance.  
Conclusion
Employers must be proactive and adhere to the guidelines provided by DHS to ensure a smooth transition from remote to in-person verification of identity and employment eligibility documentation. Employers should prepare for the transition by creating a detailed plan of action and ensuring that all representatives in charge of completing the in-person verification do so correctly.
The I-9 flexibilities have been a positive change for employers over the last few years. With the temporary flexibilities coming to an end, the silver lining is that on August 18, 2022, DHS issued a proposed rule that would allow alternative procedures for the examination of identity and employment eligibility documents. DHS is currently reviewing public comments and plans to issue a final rule later this year.
Have I-9 questions? You can schedule a consultation with any of Reddy & Neumann, P.C.'s qualified business immigration attorneys at Appointments.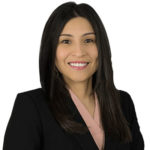 Krystal Alanis is a Partner at Reddy & Neumann, P.C. with over 10 years of experience practicing U.S. business immigration law. Krystal manages the firm's PERM Labor Certification Department, where she oversees all EB-2 and EB-3 employment-based green card matters. Krystal guides clients from a variety of industries through the maze of the PERM Labor certification process and has handled thousands of PERM applications throughout her career. Krystal guides employers through the I-140 and Adjustment of Status process, and assists clients with temporary work visas. Further, she oversees the firm's I-9 compliance team where she advises employers regarding Form I-9 Employment Eligibility Verification requirements and conducts internal audits of a company's I-9 records, processes, and procedures. Additionally, Krystal represents clients in Form I-9 U.S. Immigration and Customs Enforcement (ICE) inspections (Notice of Inspection). Krystal successfully settled a claim with ICE over Form I-9 substantive paperwork violations that led to an 88% reduction in civil fines for her client.