Biometrics Appointments Can Now be Rescheduled Online
On July 6, USCIS announced the launch of a new self-service tool allowing applicants to reschedule biometric services appointments online. Previously, appointments could only be rescheduled by calling the USCIS contact center. The contact center may still be called for a reschedule request, although USCIS encourages use of the online tool if possible.
The new tool is accessible in the myUSCIS account, which applicants can register for here. The online tool cannot be used to reschedule an appointment if:
The appointment has already been rescheduled two or more times;
The appointment on the notice is within 12 hours; or
The appointment on the notice has already passed.
In the above scenarios, applicants must call the USCIS contact center at 1-800-375-5283.
USCIS also released guidance to clarify situations in which a biometrics appointment can be rescheduled. An appointment may be rescheduled if the request is made prior to the scheduled date and time, and for "good cause." Good cause may include, but is not limited to:
Illness, medical appointment, or hospitalization;
Previously planned travel;
Significant life events such as a wedding, funeral, or graduation ceremony;
Inability to obtain transportation to the appointment location;
Inability to obtain leave from employment or caregiver responsibilities; and
Late delivered or undelivered biometric services appointment notice.
If an applicant misses a scheduled appointment without having timely submitted a request to reschedule, USCIS can consider the application abandoned and may automatically deny it. However, the agency has discretion to consider a late reschedule request without denying the underlying application, depending on the circumstances, including:
The length of time between the missed appointment and the reschedule request;
Whether the benefit requestor has a sufficient reason for failing to appear; and
Whether a denial would cause undue hardship or expense.
Late reschedule requests must be made by calling the USCIS contact center and cannot be submitted through the myUSCIS online tool.
Applicants are also encouraged to review USCIS's website on Preparing for Your Biometrics Services Appointment prior to attending.
By: Rebecca Chen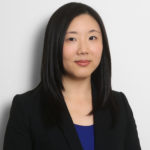 Rebecca Chen is a Partner at Reddy & Neumann. Her representation includes advising clients throughout the non-immigrant and immigrant visa application process, from initial filing, responding to various requests for evidence, and processing at overseas consulates. Her years of experience in the immigration field have made her a knowledgeable resource for complex business immigration matters.