Can we use an expired Labor Certification?
Generally, an Immigrant Petition for Alien Worker(s) ("Form I-140") requires a permanent labor certification (ETA 9089) approved by the Department of Labor which identifies the education and experience level required to fulfill the position as well as the wages offered for the position. The purpose of the ETA 9089 is to test the labor market in the geographic area of the job offer to establish that there are no able, qualified, and available U.S. workers who are willing to accept the permanent job offer and that employment of the immigrant beneficiary will not adversely affect the wages and working conditions of similarly employed U.S. workers.
Upon satisfying the Department of Labor that there are no able, qualified, and/or available U.S. workers and that U.S. workers' wages will not be adversely affected, the DOL will issue the approved Labor Certification (ETA 9089) valid for 180 days, or six (6) months. Within that six-month validity period, the petitioning employer must file a Form I-140 supported by the Labor Certification or the Labor Certification loses its validity.
However, USCIS will accept expired Labor Certifications for a number of reasons. Generally speaking, USCIS will accept an I-140 petition filed with an expired Labor Certification if the Labor Certification was submitted in support of a previously filed I-140 during the Labor Certifications validity period. In essence, so long as you file an I-140 within the validity period of the Labor Certification that Labor Certification then becomes valid indefinitely for any subsequent I-140 filings based upon that Labor Certification. These "subsequent" filings with an expired Labor Certification may occur when:
The petitioner wishes to file a new petition subsequent to the denial, revocation, or abandonment of the previously filed petition, and the permanent labor certification was not invalidated due to material misrepresentation or fraud relating to the labor certification application;
There is a successor-in-interest employer change following a sale or acquisition, which requires a new or amended I-140 petition;
The petitioner files an amended petition to request a different immigrant visa classification than the classification requested in the previously filed petition ("I-140 Downgrade", or in limited instances "I-140 Upgrade"); or
USCIS or U.S. Department of State (DOS) determines that the previously filed petition has been lost.
By Ryan A. Wilck, Partner and Attorney at Law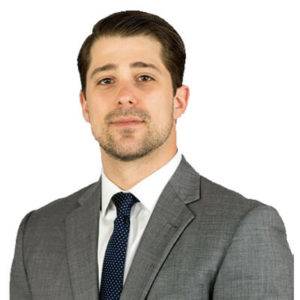 Ryan Wilck is an attorney at Reddy & Neumann P.C. assisting helping clients and their employees through the phases of the Green Card process. "Concilio et labore" is not only the motto of Ryan's favorite sports club but is also his life's motto; all things come through wisdom and effort. Ryan is passionate about gaining the trust of his clients utilizing a relentless and detail-oriented work ethic to understand their specific goals and concerns, hoping to instill a sense of confidence and stability. Whatever your immigration problem, he and his team will find a solution, through wisdom and effort. Reddy & Neumann has been serving the business community for over 20 years and is Houston's largest immigration law firm focused solely on employment-based business immigration. We work with employers and their employees, helping navigate the complex immigration process efficiently and cost-effective.