Changing Employers on H-1B After I-140 Approval
The American Competitiveness in the Twenty-First Century Act, commonly referred to as AC-21, provided improved flexibility for foreign national workers changing jobs. For those who have obtained an approved I-140 petition through employer-sponsorship, job changes can still be accomplished even if an I-485 application has not yet been filed due to lack of available immigrant visas or green cards based on the employee's country of birth, priority date, and preference category.
Once an I-140 petition is approved, the employee beneficiary's priority date is locked in. The priority date is the date the PERM labor certification is filed, or for schedule A workers, the date the I-140 petition is filed. This priority date determines where the employee stands in line for their green card. An employee beneficiary of an approved I-140 petition can retain this priority date for any subsequent filing in the event he or she changes employers after approval of the I-140 petition. Where no I-485 application has been filed, priority date retention occurs when the new employer files a new PERM labor certification on behalf of the employee and requests that the previous priority date be honored at the time of filing a new I-140 petition. The priority date may be retained even when the prior employer withdraws the I-140, or the prior employer goes out of business. This is true even if the I-140 has been approved for less than 180 days.
Because no I-485 application has been filed, there is no requirement that the new employer's job offer be similar to the job that the employee was previously sponsored for. That requirement only takes effect when an employee has filed an I-485 application and seeks to use the green card portability provision of AC-21 to move the green card process to the new employer after 180 days.
Because no I-485 application has been filed, an H-1B transfer petition must be filed by the new employer in order for the employee to begin work. This is where the 180-day window after I-140 approval can become important. If the H-1B transfer petition seeks to extend the employee's H-1B status beyond the six-year limit, the I-140 approval must not be withdrawn, or if it has been withdrawn, the withdrawal must have occurred more than 180 days after the I-140 was approved. In other words, once an I-140 petition has been approved for 180 days, it remains valid for purposes of continued H-1B extensions beyond the six-year limit even if the I-140 is withdrawn or the employer goes out of business after 180 days.
An added benefit of waiting 180 days after I-140 approval is the ability of an H-4 spouse to continue to obtain H-4 EADs on the basis of the approved I-140 petition, even if the I-140 has been withdrawn or the employer goes out of business after 180 days.
By: Emily Neumann, Managing Partner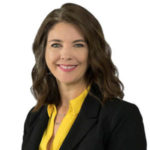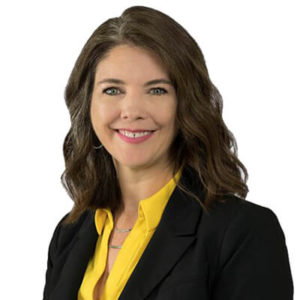 Emily Neumann practices immigration law at Reddy & Neumann, P.C., Houston's largest immigration law firm focused solely on U.S. employment-based immigration. Since 2005, she has partnered with HR professionals to help their businesses secure work authorization for their valued foreign national employees, including F-1 students. She has been named a "Top 10 Immigration Law Attorney" and received a "10 Best" Award for Client Satisfaction. Emily has been quoted in Bloomberg Law, U.S. News & World Report, Inside Higher Ed, and The Times of India on various hot topics in immigration. She is a member of the American Immigration Lawyers Association and Society for Human Resource Management.