Common I-94 Issues Following Travel and Best Practices for Employers
Given the recent changes to the COVID bans that were in place for most of the world, more and more non-immigrants have taken to travel internationally for vacation or for work. Unfortunately, with an increase in travel, there has also been an increase in I-94 issues that result in status issues or USCIS requests for evidence (RFE) on status. Non-immigrants bear ultimate responsibility for status violations and unlawful presence, and with that in mind, it is important that when travelling they review their I-94 for any errors or mismatches that may impact their status. This article will address two recent scenarios to be mindful of when traveling; shortened I-94 due to passport expiration and certain travel that is not properly updated in the I-94 system.
Expiring Passports Will Lead to Shortened I-94 When Travelling
                For purposes of this hypothetical, let's look at these facts: H-1B holder has an H-1B I-797 that is valid until 12/31/2023, an H-1B visa stamp that is valid until 12/31/2023, and the H-1B holder's foreign passport expires 4/15/2022. The H-1B holder enters the United States on 12/1/2021 and presents the above documents to Customs and Border Patrol (CBP) at the port of entry. In this circumstance, CBP is going to issue the I-94 only until the date the passport expires, 4/15/2022, and not the date the I-797 or visa stamp expires.  This can create a number of issues non-immigrants need to be aware of so they can avoid status and unlawful presence issues.
                One of the common mistakes non-immigrants make in this scenario is that they assume that because the visa stamp and the I-797 show validity until 12/31/2023 that they can continue to work in the US and live in the US until 12/31/2023. That is not the case. Based on the last action rule, the entry into the US on 12/1/2021 which ended up with the I-94 that expires 4/15/2022 governs the stay in the US. In essence, despite having a valid I-797, the H-1B beneficiary can only stay in the US and work until 4/15/2022. If traveling by air, you can check your most recent I-94 here: https://i94.cbp.dhs.gov/I94/#/home.
                Being aware of this potential issue is important because it is easy to fix once the passport has been renewed. In this instance, the best way to fix it is to file a new H-1B extension prior to 4/15/2022 so that there is no unlawful presence. Alternatively, once the passport is approved, the beneficiary can travel to get a new I-94 upon entry. 
Electronic I-94 Data Does Not Include All Travel
                Something that is not commonly known is that the I-94 website listed above, does not always show all travel history. In certain instances, it is worth keeping your own records of travel just in case it is not covered by the electronic program.
                First, the electronic I-94 travel history is based on specific passports, not the individual alone. So, if you have received a new passport on 11/1/2021, your travel history prior to that date will require you to input the old passport data to pull your records. The other thing to keep in mind is that the I-94 travel history website came about around 2011, and only provides travel records for the past 10 years.
                Second, not all types of travel are included. Proper travel history and electronic I-94 updates may not be reflected for land border arrivals or departures and closed loop cruises. A closed loop cruise is defined as any cruise that departs and comes back to the same port. The I-94 data online may not be updated properly and the travel history may not properly reflect departures and re-entries.  
In a recent H-1B filing, an H-1B beneficiary that took a closed loop cruise was issued an RFE requesting proof he was actually in the US. In this case, the I-94 travel history showed he departed the US, but never re-entered. In actuality, the I-94 travel history reflected the date his cruise returned to the port of entry.  In this instance, the individual maintained their travel documents, documents showing they were making mortgage and rent payments, and credit card statements that showed he was in the US. Being aware of potential electronic I-94 issues in land border crossings and closed loop cruises will help the beneficiary be on the alert that they should keep additional evidence just in case there are issues in the future.
I-94 Best Practices for Employers
                Employers can help develop best practices to help avoid I-94 issues that would lead to status issues. Employers do not receive notification of these new, shortened I-94s and thus can't really help employees avoid these problems unless they develop best practices. Since employers are using the I-797 I-94 as the I-9 document, they may not know about these issues until it is too late. 
                One solution would be to create a company policy that requires non-immigrants that travel to provide the company any new I-94s so the company can review them for any issues. The employer should not do a new I-9 with this. However, the employer can look for any discrepancies and work with the company's attorneys to develop a solution if there are any issues. By identifying these potential problems early, this could save massive headaches from status issues down the road. 
Conclusion
                I-94 problems are not uncommon, especially with expiring passports. By being vigilant, checking I-94s after traveling, and developing best practices, you can avoid most status issues that come about from these types of issues. If you believe you have a shortened I-94, it is worth discussing your options with an attorney to try to resolve the problem as soon as possible.
By Steven Brown, Senior Associate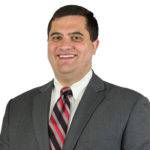 Steven is an attorney in the Non-immigrant visa department and leads the Reddy & Neumann Litigation Team. His practice covers all phases of the non-immigration visa process including filing H-1B, L-1, E-3, H-4, and H-4 EAD petitions. In the last two years, Steven has successfully handled over 1,000 nonimmigrant visa petitions. Steven handles all phases of the nonimmigrant visa process including filing petitions, responding to any necessary Requests for Evidence, and drafting motions and appeals. He has also become a key resource for F-1 students that seek guidance on properly complying with the F-1 visa regulations and any OPT or CPT issues they may have. Additionally, Steven holds a weekly conference call for companies that are part of one of the largest organizations for IT Services companies in America.