Converting from a Work Visa to EAD Based on a Pending I-485 Application to Adjust Status
The Employment-Based Permanent Residence (or green card) process usually consists of three phases: the PERM labor certification, I-140 Immigrant Petition, and I-485 Application to Adjust Status. The first two steps do not provide the sponsored worker with any immigration status or work authorization. Therefore, those that are being sponsored for the green card based on employment are usually living and working in the United States pursuant to a non-immigrant work visa, such as an H-1B, TN, L-1, O-1, or E-3.
Once the sponsored worker reaches the last stage and files an application for adjustment of status (I-485), he or she is eligible to also file an application for employment authorization (I-765), commonly referred to as an EAD. The EAD allows the applicant to work in the United States without the need of a non-immigrant work visa. Currently, the processing time for an EAD application based on a pending adjustment of status application is approximately 10 months. Once received, the sponsored worker can choose to forgo the non-immigrant status and utilize the EAD to work until the green card is received. It may be preferable to utilize the EAD for work in cases where the I-140 petition is approved and there are no known issues that could result in denial of the adjustment of status.
A common question is how to actually accomplish the switch. It does not require any filing with the immigration service. The employee simply continues work on the basis of the EAD rather than the work visa. When the non-immigrant status is set to expire, am employer must typically re-verify the worker's employment authorization through the I-9 process. At that time, the employee can present the EAD card as a List A document and the expiration date of the EAD card is noted as evidence of continued employment authorization.
On the other hand, receipt of an EAD card does not automatically end a worker's non-immigrant status. The worker may choose to continue employment in the non-immigrant status and forgo the use of the EAD card. This may be preferable where the I-140 petition supporting the adjustment of status has not yet been approved, or a dependent spouse or child needs to maintain their underlying status.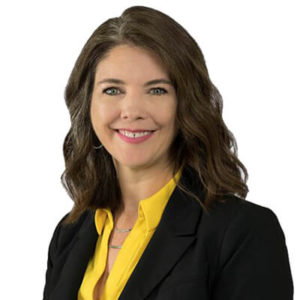 By: Emily Neumann
Emily Neumann is Managing Partner at Reddy & Neumann, P.C., Houston's largest immigration law firm focused solely on U.S. employment-based immigration. With over 15 years of experience practicing US immigration law, she provides services to U.S. businesses and multinational corporations. Emily has been quoted in Bloomberg Law, U.S. News & World Report, Inside Higher Ed, and The Times of India on various hot topics in immigration. She is a member of the American Immigration Lawyers Association and Society for Human Resource Management.