DED Extended for Hong Kong Residents
Earlier this month, USCIS posted a Federal Register notice regarding the extension of Deferred Enforced Departure (DED) for Hong Kong residents, and the corresponding expansion of employment authorization for DED-eligible individuals. This Federal Register update is a result of the memo from the Biden administration in January, which extended and expanded DED for certain Hong Kong residents for an addition 24 months, until February 5, 2025.
DED for Hong Kong residents was initially announced by President Biden in August 2021 as a response to actions taken by the Chinese government that summer to impose national security laws within the Hong Kong Special Administrative Region. DED prevents the removal of eligible Hong Kong residents from the United States for the duration of the DED validity period, enabling them to remain in the United States in a period of authorized stay beyond the expiration of their nonimmigrant visa status. Those covered by DED can also apply for an Employment Authorization Document (EAD) so that they can work and support themselves in the U.S. for the duration of the DED period.
Hong Kong residents who are eligible for DED are those who hold a:
HKSAR passport;
British National Overseas passport;
British Overseas Citizen passport;
Hong Kong Permanent Identity Card; or
HKSAR Document of Identity for Visa Purposes.
They must also have been physically present and continuously resided in the United States as of January 26, 2023, and have not voluntarily returned to China after January 26, 2023.
            DED automatically applies to Hong Kong residents who meet the above criteria (and who are not otherwise ineligible as a result of certain criminal convictions or are considered a national security threat). While DED status does not require an application, those who intend to be employed must file the I-765 application for the EAD card and should attach evidence of their eligibility. Proof of physical presence and continuous residence from the cutoff date can include:
Passport;
Form I-94, Arrival-Departure Record;
Employment records;
Rent receipts, utility bills (gas, electric, telephone, etc.) or receipts, or letters from companies showing dates when the applicant received service;
Passport entries;
Bank books with dated transactions;
Selective Service card;
Attestations by churches, unions, or other organizations of the applicant's residence;
Affidavits;
Money order receipts for money sent into or out of the United States;
Birth certificates of children born in the United States;
Correspondence between the applicant and others; or
Social Security card.
The EAD, once issued, will be valid until February 5, 2025. Applicants who applied for and received an EAD under the initial DED period, whose EADs list an end-date of February 5, 2023, automatically receive an extension of their work authorization through February 5, 2025. They do not need to re-submit the I-765 to apply for a renewal; EADs annotated with the A11 category are considered automatically valid to February 5, 2025, regardless of the printed end-date.
Individuals eligible for DED may also apply for Advance Parole to enable international travel by filing Form I-131.
By: Rebecca Chen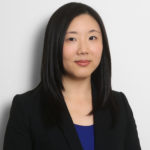 Rebecca Chen is a Partner at Reddy & Neumann. Her representation includes advising clients throughout the non-immigrant and immigrant visa application process, from initial filing, responding to various requests for evidence, and processing at overseas consulates. Her years of experience in the immigration field have made her a knowledgeable resource for complex business immigration matters.