Difficulty with Immigrant Travel at Chicago Airport—Things to Consider
For years, traveling through Chicago's O'Hare International Airport has presented difficulties with immigrants, primarily for non-immigrants (B visas, F-1, H-1B, and L-1 in particular).              This is largely in part to the fact that the Customs and Border Patrol (CBP) officers at Chicago tend to be more thorough in their review of those being admitted into the US than others, and often times, can be downright aggressive. When traveling through any port of entry, especially Chicago, there are a couple of things to keep in mind.
                It is important to remember the role CBP plays and the authority it has at the port of entry. At ports of entry, CBP officers determine that those seeking admission into the US are in fact admissible in the visa category they present. Ultimately, they are the decider of who enters the country and they will look at their system for any red flags, the facts and circumstances that surround your entry, and your answers to any questions they may have. Next, it is important to remember that they may question any applicant, under oath, to determine administrative. Anytime an individual is sent for secondary inspection upon entry, it is after an international flight. The individual is often tired and things could last hours, so it is important to try to think before saying anything to a CBP officer.
CBP Officers also have the authority to search, without a warrant, any effects, baggage, and electronics that you may have when they have reason to believe that there may be reasons you are not admissible. This means that if they have reason to believe you are inadmissible, say for an issuing involving fraud or willful misrepresentation, CBP can search through all of your emails, LinkedIn profiles and messages, WhatsApp, etc. for any information they can find. In 2016, there was an instance of an individual that was denied admission because a search of their cell phone showed multiple different versions of their resume which showed experience they did not actually have: https://www.rnlawgroup.com/fake-resume-refused-entry-into-the-united-states-what-are-your-rights/
There are a few things to keep in mind when entering the US, especially at Chicago where the CBP officers tend to extremely aggressive. First, be sure to be very familiar with your entire petition, non-immigrant visa application, and any details of your employment prior to entry. Often times the deferred inspection interview is high stress and after a long international flight. Our firm has seen many instances where someone just misspeaks and it leads to a denial of entry. Second, be sure your social media pages properly reflect your true employment. One of the major problems we see is an individual listing their end-client instead of their actual employer on Facebook or LinkedIn and that has caused CBP, especially in Chicago, to deny entry. Finally, and this should go without saying, do not engage in any conversations with any individual that could be linked to immigration fraud.
 Keep in mind, that if you are put into secondary inspection, and the interview feels to be going poorly, you can request to withdraw your application for admission and return to your home country. While CBP is not required to grant this request, they often do.
If CBP officers determine there is an issue with your application for admission, they have the authority to deny your entry, denote that your visa is being revoked with or without prejudice, and potentially put you into expedited removal proceedings. Expedited removal is a form of quick deportation that does not allow review by an immigration judge, there is no ability to appeal, and can result in a 5-year ban or a more permanent ban depending on the issue.
                Chicago O'Hare has been known to be one of the most notorious ports of entry for nonimmigrants for years. If you plan to travel through Chicago be sure to take the steps above to help reduce your risk of any issues.
By: Steven Brown, Senior Associate and Litigation Practice Manager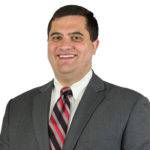 Steven Brown is an attorney in the Non-immigrant visa department and leads the Reddy & Neumann Litigation Team. His practice covers all phases of the non-immigration visa process including filing H-1B, L-1, E-3, H-4, and H-4 EAD petitions. Steven also works with companies and applicants to develop and manage federal court litigation strategies for their denied and partially denied nonimmigrant petitions. In the last two years, Steven has successfully handled over 1,000 nonimmigrant visa petitions. Steven handles all phases of the nonimmigrant visa process including filing petitions, responding to any necessary Requests for Evidence, and drafting motions and appeals. He has also become a key resource for F-1 students that seek guidance on properly complying with the F-1 visa regulations and any OPT or CPT issues they may have. Additionally, Steven holds a monthly conference call for companies that are part of one of the largest organizations for IT Services companies in America.