Does My Company Qualify for a Blanket L-1?
In general, the L-1 visa program allows international corporations to bring in intracompany transferees to come work in the United States who work in managerial or executive (L-1A) positions or employees who have specialized knowledge (L-1B). L-1 filings can be applicable for almost any sized international company regardless of whether the company has one US entity and one foreign entity or whether the company has multiple US entities and multiple foreign entities. Filing individual L-1 petitions with USCIS for each individual employee can prove to be time consuming and risky. However, for companies that meet certain criteria, they can file for an L-1 blanket petition which will provide some benefits that make the L-1 process simpler. This is not available to all companies that seek L-1 visas, and there are specific criteria companies must meet to obtain an L-1 blanket.
What are the Benefits of a Blanket L?
            Having a blanket L approval for your company provides a couple of important benefits. First and foremost is the benefit of not having to prove the qualifying relationship each and every time you seek to file for an L-1 beneficiary. One of the most time consuming and potentially difficult aspects of preparing an L-1 petition is proving the qualifying relationship between the foreign entity and the US entity. This can involve a bunch of paperwork and can be tricky to get right, especially when there has been a lot of corporate structure change. Instead, with a blanket L approval, the company can just reference that blanket for proving the qualifying relationship portion of an L petition.
            Second, having a blanket L approval will allow prospective employees to apply directly at the consulate instead of having to go to USCIS to get an approval of the I-129 prior to the employee going to the consulate.  This does a couple of things. One, it cuts down on filing fees paid for by the company. Instead of having to pay the L-1 fee to USCIS, the employee will just have to pay the fraud fee at the consulate for the first application for an L-1. Second, USCIS has recently been notoriously stringent on L-1 adjudications. They often send RFEs for almost every application and have a high denial rate. With a blanket L at the consulate, the denial rate is a lot lower.
Qualifications for a Blanket L
            There are multiple requirements to keep in mind for determining if your company qualifies for a blanket L. As a preliminary matter, the company must have an office in the United States that has been doing business for one year or more. That is a threshold issue, and startups cannot petition for a blanket L until they cross the one year mark.
            As for the remaining requirements, first and foremost, your organization must have at least three domestic and foreign branches, subsidiaries or affiliates. All of these entities must be engaged in commercial trade or services. This essentially just means that they are doing business and are fully operational at the present time. If you have only two entities, you do not qualify for a blanket L and can stop the analysis at this time. However, if you have at least three entities within the US and overseas, you can continue to the next analytical step to determine if you qualify for a blanket L.
            As with all L petitions, you must prove that your company and all the entities you request to be included in the blanket L have a qualifying relationship. As noted above, the positive is that if you receive an approval of your blanket L, you will only have to do this once initially, and again on the extension, and will not have to do it for every person you want to bring into the US. This requires proof that there is ownership and control of all the related entities. For purposes of USCIS, ownership refers to the direct or indirect possession of the assets of the organization with full power and authority to control, or the right to dispose of or direct the disposition of the assets. The fact that it can be direct or indirect is important as it allows companies to petition for blanket Ls for companies they have ownership of, but not directly. For example, if Petitioning Company owns 100% of the stocks Company B that is a direct ownership interest. If Company B then owns 100% of the stocks of Company C, Petitioning Company has ownership of Company C by way of owning the company that owns Company C. When your corporate structure gets complicated, it may be helpful to provide USCIS with a chart showing the hierarchy and the breakdown of ownership.
            Once you are able to prove the qualifying relationship between your company and three or more other entities, your company and the qualifying organizations must meet one of the following three criteria to qualify for a blanket L:
Have obtained approval of petitions for at least 10 L-1A or L-B employees during the previous 12 months; or
Have US subsidiaries or affiliates have a combined annual sales of at least $25 million; or
Have a U.S. workforce of at least 1,000 employees.
For these three, you only have to prove one and do not have to prove all of them.
Conclusion
            Obtaining a blanket L can help making your L-1 visa processing a much easier process for your employees if you qualify. In summary, the blanket L requires you prove that you have (1) been operating in the United States for more than one year; (2) have at least three or more domestic and foreign branches, subsidiaries, or affiliates that are engaged in commercial trade or services; and (3) that you have obtained approval for at least 10 L-1 petitions, have annual sales of at least $25 million, or have a U.S. workforce of at least 1,000 employees.
While blanket L filings may seem simple, they can be tricky to prepare. If you believe your company meets the criteria, it is important to contact a qualified immigration attorney to ensure you qualify and create a proper strategy for application.
By: Steven Brown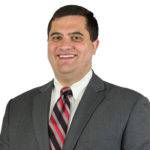 Steven Brown is an attorney in the Non-immigrant visa department and leads the Reddy & Neumann Litigation Team. His practice covers all phases of the non-immigration visa process including filing H-1B, L-1, E-3, H-4, and H-4 EAD petitions. In the last two years, Steven has successfully handled over 1,000 nonimmigrant visa petitions. Steven handles all phases of the nonimmigrant visa process including filing petitions, responding to any necessary Requests for Evidence, and drafting motions and appeals. He has also become a key resource for F-1 students that seek guidance on properly complying with the F-1 visa regulations and any OPT or CPT issues they may have. Additionally, Steven holds a weekly conference call for companies that are part of one of the largest organizations for IT Services companies in America.
In addition to filing nonimmigrant visas, Steven works with clients on to ensure DOL compliance and has represented clients in DOL Wage and Hour audits at all stages including review of compliance records, working with the DOL Officer for the audit, and has worked with companies that have had the case taken to an Administrative Law Judge for review. As a member of the Reddy & Neumann Litigation Team, Steven works with companies and applicants to develop and manage federal court litigation strategies for their denied and partially denied nonimmigrant petitions. 
Steven earned his J.D. from South Texas College of Law in May 2016. Prior to joining Reddy & Neumann, Steven gained valuable litigation experience as a volunteer attorney with the Consumer Protection Division of the Texas Attorney General. Steven prides himself in being able to provide his clients with creative solutions to complex immigration problems.