Employer Not Paying Green Card Wage: Is this allowed?
One of the most common questions we receive from employees and employers alike relates to the Green Card wages and whether or not a sponsoring company or employer must and/or should be paying this wage amount. Often times, those asking are familiar and tend to be fully educated with regard to H-1B wage requirements. Within the world of H-1B wage requirements, we recognize an employer must pay at or above the wage per the H-1B Labor Condition Application (LCA). However, the same rule does not necessarily apply for I-140 and/or Green Cards.
When we look at H-1B petitions and compliance, as stated above, the company must demonstrate they have paid at or above the wage per the H-1B Labor Condition Application (LCA). Conversely, within the I-140 and Green Card realm this requirement does not necessarily apply. Instad, the sponsoring company must demonstrate they have the "ability" to pay this wage as set out in the PERM ETA 9099 Labor Certification. We also call this the PERM wage.
To address this question, in our minds we have to separate and respect two distinctions: 1) are you waiting for the Green Card to be approved (I-140 stage and/or pending I-485), or 2) have you already been granted Lawful Permanent Residence (aka Green Card; aka approved I-485). 
Why do we have to make this key distinction? Simply put: after your Green Card is approved it does not matter what you're being paid from an immigration perspective. Under statute 8 CFR 204.5(g)(2), generally speaking any Form I-140 or Form I-485 filed by or for an employment-based immigrant which requires an offer of employment must be accompanied by evidence that the prospective United States employer has the ability to pay the proffered wage. The sponsoring company must demonstrate this ability from the time the priority date is set until the Beneficiary obtains lawful permanent residence.
So let's assume you've been granted your Green Card (Lawful Permanent Residence) and you're not being paid at or above your PERM wage. What recourse do you have? None. You can either stick with the current employer at the rate you are being paid, or otherwise you take your talents to someone willing to pay what you seek as a wage. Reminder: once your Green Card is approved you have full economic liberty to take any job, with any employer, in any location.
Now let's assume we're either at the I-140 stage or we're waiting for the I-485 to be approved. Will your case be denied if the company isn't paying your PERM wage? Short answer: No. Long answer: No, so long as the company can demonstrate their ability to pay the PERM wage.
The next question becomes: how does my company demonstrate ability to pay? USCIS has published guidance known as the Yates Memorandum which identifies three avenues for a positive determination of a company's ability to pay:
Demonstrating wages paid to the sponsored employee equaling or exceeding the offered wage;
Demonstrating a net income in excess of the offered wage; or
Demonstrating net assets in excess of the offered wage.
Point 1 will typically be demonstrated by W-2s and/or wage statements. Point 2 and 3 are typically demonstrated by the company's tax returns. In lieu of tax returns, USCIS will accept annual reports and/or audited financial statements. For companies with more than 100 employees, USCIS will allow that company to submit a letter from a financial officer of the company attesting to the company's ability to pay. Only one of the three points need be demonstrated for a positive determination of ability to pay.
If a company cannot independently show Points 1, 2, or 3, USCIS may reach a positive determination if the difference between the offered wage and wages paid (point 1) is exceeded by either the company's net income (Point 2) or net assets (Point 3).
There are a number of reasons why a company might or might not pay the PERM wage. For instance, perhaps your H-1B wage amount is lower than the PERM amount. In another way, perhaps the company is sponsoring the invididual for "future employment" meaning they are not a current employee but will join the company upon approval of the Green Card (I-485). It's very common that individuals are paid a lower amount than the PERM level and routinely USCIS will approve these cases because of the company's ability to pay, rather than actually paying.
If you are in a situation where you are being paid less than the PERM wage, remember what is required by the law—an ability to pay rather than actualy pay. If you are an employer paying less than the PERM wage, it is crucial that your tax returns and/or other financial documentation have sufficient health to cover any wage discrepancies.
For more information, or for a detailed conversation regarding your specific Green Card interim benefits issues or other potential issues arising during your Permanent Residency Process, please schedule a time to speak here.
By: Ryan A. Wilck, Partner and Attorney at Law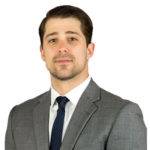 Ryan Wilck is a Managing Partner and attorney at Reddy & Neumann, P.C. with over a decade of US immigration law experience, enthusiastic and proactive in his approach assisting clients and their employees through the various phases of the permanent residency a/k/a Green Card process. "Concilio et labore" is not only the motto of Ryan's favorite sports club but is also his life's motto; all things come through wisdom and effort. Ryan is passionate about gaining the trust of his clients by utilizing a relentless and detail-oriented approach to understand their specific goals and concerns, hoping to instill a sense of confidence and stability. Whatever your immigration problem or interest, he and his team will find a solution, through wisdom and effort. Reddy & Neumann, P.C. has been serving the business community for over 20 years and is Houston's largest immigration law firm focused solely on employment-based business immigration. We work with employers and their employees, helping navigate the complex immigration process efficiently and cost-effective.
 We are committed to assisting our clients with navigating the complex PERM Labor Certification (ETA 9089 and other challenging immigration matters as an accomplished immigration law firm in Houston, Texas. Our team is here to offer the direction and support you require, whether you're a company trying to hire top talent or a foreign worker seeking to develop a career in the United States. To find out more about how we can help you with your immigration issues, get in touch with us right away.