Employer's Discriminatory I-9 Software Leads to $84,832 Civil Penalty
Employers must verify the identity and employment authorization of all hired workers by completing Form I-9. Under limited circumstances, employers are required to reverify the work authorization of certain employees whose previous work authorization has expired. When completing the I-9 verification process, employers are prohibited under the Immigration and Nationality Act (INA) from treating employees differently based on citizenship, immigration status, or national origin. This includes engaging in unfair documentary practices by requesting that certain employees produce more or different documents than are required by Form I-9 rules. The Department of Justice (DOJ) recently settled an I-9 software based discrimination claim with Ascension Health Alliance (Ascension) on this very issue that resulted in a large civil fine.
The DOJ alleged that Ascension violated the INA by discriminating against work authorized non-U.S. citizens because of their citizenship status when it requested more or different documents than necessary during the reverification process. Ascension used customized employment eligibility verification software to electronically complete Form I-9 and to track expiration dates of non-U.S. citizen employee work authorization documents. According to the DOJ, the software was "improperly programmed" to send automated emails requesting proof of continued work authorization to all non-U.S. citizen employees, even in situations where reverification was not required. The automated emails were sent close to the expiration date of the documents presented by non-U.S. citizen employees to complete the Form I-9.
Also, the company required some non-U.S. citizen employees, including U.S. nationals, lawful permanent residents, asylees, and refugees, to present new documents that were not required in order to continue working. In stark contrast to this practice, the company's customized software was not programmed to send these same emails to U.S. citizens near the expiration date of the documents they presented to complete Form I-9. The DOJ noted that there are many non-U.S. citizens that have work authorization that does not expire and who are in fact eligible for many of the same types of documents as U.S. citizens. For example, an asylee or lawful permanent resident are eligible for a driver's license and unrestricted social security card.
Based on the settlement agreement reached due to their discriminatory actions, Ascension was ordered to pay a civil penalty of $84,832 and provide training to its employees on the INA's anti-discrimination provision. The company will also be subject to monitoring over a 3 year period to ensure full compliance with the settlement agreement.
Form I-9 software can be an efficient way for employers to complete Form I-9 and to set automatic reminders for reverifications when required. If used correctly, I-9 software can actually reduce a company's liability in the event of an I-9 audit. If a company's I-9s are audited, the U.S. Immigration and Customs Enforcement (ICE) will usually request detailed information about the company's I-9 software. Therefore, if an employer chooses to use an I-9 software program, it must ensure that the program meets regulatory performance requirements. The company must also ensure that the program does not violate anti-discrimination laws. Inadvertent discriminatory practices do not shield a company from civil penalties.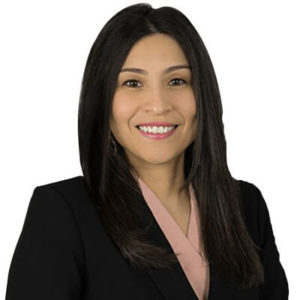 By: Krystal Alanis
Krystal Alanis is a Partner at Reddy & Neumann P.C. She acts as the Managing Attorney for the firm's PERM Labor Certification Department, where she oversees all EB-2 and EB-3 employment-based green card matters. She also guides employers and individuals through the I-140 and Adjustment of Status process, assists clients with non-immigrant visa petitions (e.g. H-1B, TN, L-1, etc.), and advises her clients on I-9 compliance issues.