Employing Australian Citizens on E-3 Visa
Most employers that engage in hiring foreign workers are familiar with the H-1B, L-1, and employment based green card programs that allow them to employ high skilled workers. However, the E-3 visa allows a direct route to employ Australian citizens to perform specialty occupation work for a U.S. employer. The E-3 visa is similar to the H-1B visa, but has some key differences.
E-3 Visa Similarities to the H-1B Visa
Similar to the H-1B visa, the E-3 visa is subject to an annual quota that limits the amount of new E-3 visas issued. However, unlike the H-1B quota that is a total of 85,000, to include the master's cap, the E-3 visa quota is only 10,500. Like the H-1B visa, this quota does not include spouses and dependent children.
The E-3 visa is extremely similar to the H-1B in that like the H-1B it requires the offered position to be a specialty occupation. USCIS and the Department of State ("DOS") apply the same statutory and regulatory framework to define specialty occupation as the H-1B visa. More on that definition can be found here: https://www.rnlawgroup.com/h-1b-specialty-occupation-plan-ahead-to-ensure-your-position-qualifies-as-a-specialty-occupation/
The mechanisms of filing an E-3 visa are also similar to the H-1B visa. Like an H-1B, the E-3 visa starts off with a Labor Condition Application ("LCA") filed with the Department of Labor. Once certified, the petitioning company will submit the I-129 with the I-129 trade agreement supplement, documentation to show that the position is a specialty occupation, evidence that the beneficiary is qualified for the position, and documentation of the terms and conditions of employment.
E-3 Visa Differences from the H-1B Visa
While the H-1B and E-3 visa seem extremely similar, and they are, there are some key differences between the two benefits that employers should be aware of.
First, there is a difference in the duration of the two visa categories. Remember, generally speaking an H-1B visa is valid only for up to 3 years at a time for a maximum of 6 years, unless you qualify for one of the AC21 provisions that allow you to extend beyond the 6 year limit. For an E-3 visa, each individual visa is only valid for 2 years and there are indefinite extensions allowed.
Unlike the H-1B, the E-3 visa is not a dual intent visa. This means that the individual employee must not have immigrant intent. More on what immigrant intent is here: https://www.rnlawgroup.com/761-what-is-immigrant-intent/. While there may be mechanisms to still sponsor an E-3 visa employee for a permanent job in the future, there are many considerations and planning that must be taken into account in order to do so.
The H-1B visa allows for instant portability when an employee wants to change jobs, and the employee can work on the transfer petition filing receipt. However, this portability does not exist for E-3 visas, and the E-3 petition must be approved in order for the employee to start for a new employer. The good news is that as of February 24, 2021, premium processing is available for E-3 visas. As another avenue for processing, especially for employees that are currently in Australia, you can also apply directly for the E-3 visa at the consulate without having to file directly with USCIS.
An E-3 visa can be a useful tool for a company that is looking to employ an individual that has Australian citizenship. If you are looking to hire high skilled workers from Australia, contact a qualified immigration attorney to discuss the process and options.
By: Steven Brown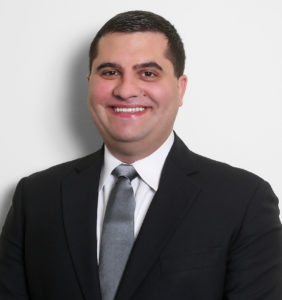 Steven Brown is a Partner at Reddy & Neumann, P.C. where he works in the Non-immigrant visa department and leads the Litigation Team. His practice covers all phases of the non-immigration visa process including filing H-1B, L-1, E-3, H-4, and H-4 EAD petitions. In the last two years, Steven has successfully handled over 1,000 non-immigrant visa petitions including filing petitions, responding to any necessary Requests for Evidence, and drafting motions and appeals. He has also become a key resource for F-1 students that seek guidance on properly complying with the F-1 visa regulations and any OPT or CPT issues they may have. Additionally, Steven holds a weekly conference call for companies that are part of one of the largest organizations for IT Services companies in America.