ESTA Extensions and What Happens If I Overstay On ESTA?
Generally, a non-citizen needs a visa to enter the United States. However, citizens of certain countries are entitled to travel to the United States for business or tourism stays of 90 days or less without first obtaining a visa by obtaining Electronic System Travel Authorization (ESTA) as part of the Department of Homeland Security's Visa Waiver Program (VWP).
To be eligible for the ESTA, travelers must be citizens of one of the 39 countries that participate in the VWP and have a valid passport from one of those countries. However, being a citizen of one of those enumerated countries does not in and of itself entitle an individual to visa-free entry into the United States. To enter the United States with ESTA, travelers must complete an online application and pay a processing fee. The applicant will provide personal information, such as their name, date of birth, and passport details, the name and address of their accommodations in the United States, as well as answer questions about the traveler's health history, criminal history, and previous travels to the United States, if any.
Most importantly, the application will look into the traveler's intended purpose of travel and whether that purpose is compatible with the Visa Waiver Program (VWP). Once the application is submitted electronically, the Department of State will determine whether the traveler is eligible for ESTA and typically reviews the submitted application within 72 hours.
If the application is approved, the traveler will receive an email notification with their travel authorization which is valid for two years or until the traveler's passport expires, whichever comes first.  It is important to note that the ESTA does not guarantee entry into the United States. It only allows travelers to board a plane or ship bound for the United States. Upon arrival in the United States, travelers will be subject to inspection by a U.S. Customs and Border Protection officer, who will determine whether the traveler is eligible to enter the country. For grounds of inadmissibility, please see here or contact a licensed attorney.
Once admitted into the United States, an individual will be issued an electronic Customs and Border Protection (CBP) Form I-94, Arrival/Departure Record which serves as proof of lawful presence in the United States. The Form I-94 is an important document identifying the ESTA individual's date of entry as well as the date their current ESTA visit expires. An individual can find their most recent I-94 and/or your travel history here.  
Generally speaking, an ESTA approval is good for two years but an individual with valid ESTA approval can only visit the United States for 90 days at a time. That same ESTA approved individual can visit the United States as many times as they wish within the validity period of that two-year ESTA validity, so long as their stay does not exceed 90 days per visit.
It is important to remember that ESTA stays cannot exceed 90 days and therefore it is critical to carefully plan your trip and ensure you do not exceed your authorized period of stay. Once the individual stays into beyond their authorized ESTA period of stay, they begin accruing what is known as "unlawful presence" which creates a number of consequences and concerns. If an individual is found to have overstayed their ESTA authorization, that individual may be required to leave the United States immediately, and you may face penalties such as fines or a ban on future travel to the United States. It is important to note that overstaying an ESTA authorization is a violation of U.S. immigration law, and it can have serious consequences.
Primarily, an ESTA overstay will effectively end your ESTA entitlements for life—your current ESTA will be cancelled and you will not likely be readmitted to the program in the future. This means that even if you overstay even one day, you will likely lose your ESTA and will be required to obtain a visa at a consulate abroad to enter the United States on the future. If an individual stays more than 180 days without authorization, they will be banned from re-entry to the United States for at least three (3) years; an individual accruing more than a year of unlawful presence will be barred from re-entering the United States for ten (10) years.
Additionally, there are no true ESTA "extensions" as they might exist for other types of visa programs. Thus, if an individual sees that they may not be able to depart the United States within their authorized 90 day period, that individual is entitled to request USCIS grant a "satisfactory departure" designation which allows the ESTA individual to stay up to 30 days after beyond the expiration of their Form I-94 expires.
Essentially, when the individual has 10 days left in the country based on their Form I-94, the ESTA individual calls USCIS and requests a grant of satisfactory departure due to a medical emergency. Within a few days, USCIS will provide an appointment at a local USCIS field office to present any documentation/evidence supporting the request for "satisfactory departure designation". USCIS will then review the request and if satisfied provide the "satisfactory departure" designation thereafter. If USCIS grants the satisfactory departure designation, you can stay no more than 30 days days beyond the expiration of the I-94 without penalty.
If you have overstayed your ESTA authorization and are still in the United States, it is important to speak with an immigration lawyer or other qualified immigration professional as soon as possible to determine your options and how to proceed.
By: Ryan A. Wilck, Partner and Attorney at Law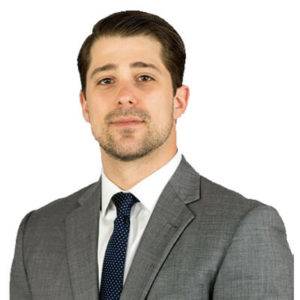 Ryan Wilck is an attorney at Reddy & Neumann, P.C. assisting helping clients and their employees through the phases of the Green Card process. "Concilio et labore" is not only the motto of Ryan's favorite sports club but is also his life's motto; all things come through wisdom and effort. Ryan is passionate about gaining the trust of his clients utilizing a relentless and detail-oriented work ethic to understand their specific goals and concerns, hoping to instill a sense of confidence and stability. Whatever your immigration problem, he and his team will find a solution, through wisdom and effort. Reddy & Neumann, P.C. has been serving the business community for over 20 years and is Houston's largest immigration law firm focused solely on employment-based business immigration. We work with employers and their employees, helping navigate the complex immigration process efficiently and cost-effective.