Second Degree CPT May Cause Status Discrepancies
In order to study as a full-time student in the U.S., a student visa is required. These visas are commonly referred to as the F and M visas. The F-1 student visa is for academic students enrolled in a program at the accredited college, university, seminary, conservatory, academic high school, elementary school, or other academic institution or in a language training program. On the other hand, the M-1 visa is for students in vocational or other nonacademic programs, other than language training.  
The F-1 visa is more common and allows students to work in curricular practical training (CPT) during the program of study. Additionally, students may also participate in optional practical training (OPT) for a year after they graduate and an additional two-year extension of OPT is allowed for science, technology engineering, and mathematics (STEM) programs.
Unfortunately, due to the H-1visa caps and current lottery system, many international students who graduate from universities are not selected for H-1B work visas and run out of OPT time even with a STEM extension. International students are often forced to leave the U.S., however, some decide to return to school to complete the second degree.
The issue now is that USCIS has begun to scrutinize the validity of F-1 CPT work authorization for students who have already participated in more than a year CPT at the same degree level. For example, a foreign student graduates with a master's in engineering but return to complete a master's in computer science is considered the same degree level. USCIS argues the student has failed to maintain valid F-1 status when the student continues more than 12 months of CPT at the same degree level.
USCIS has taken on a more restrictive interpretation of the federal regulation that states "a student may be authorized 12 months of practical training, and becomes eligible for another 12 months of practical training when he or she changes to a higher education." 8 CFR 214.2 (f)(10). Historically, the regulation was applicable to only OPT but now is being applied to CPT. Since the regulation doesn't specify which "practical training" it applies to, many H1-B petitions being denied on the grounds that the student participated in CPT longer than allowed by regulation.  Note the H-1B petition itself may still be approved but a change of status portion can be denied so essentially approving without a new I-94 card. In that situation, the student must leave the U.S., apply for an H-1B visa at their consulate and would be permitted to return to the U.S. to regain status and work only if approved.
Students need to be aware of the risk of how unauthorized CPT can impact their future immigration status. Even if the school's designated school official (DSO) authorizes CPT, there is not a guarantee that USCIS will agree with the authorization.
By Rahul Reddy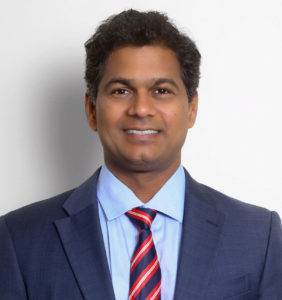 Rahul is the founding partner of Reddy & Neumann P.C. His practice covers employment-based immigration, in which he represents corporate clients in far-ranging industries.