Is Your University "Fake" or Not Complying With F-1 Student Requirements?
Following the ICE raid and sting operation at the University of Farmington in Michigan, many F-1 Students are now worried whether their university is a fake, or if the university is not following the F-1 regulations. Just last week it was reported that the Department of Homeland Security created the University of Farmington to lure foreign students trying to stay in the U.S. by working without valid authorization. It is alleged that the students enrolled knowing the University had no classes and no professors. Dozens of students on Day 1 CPT authorized by the University were arrested nationwide and charged with F-1 status violations.
Are You Attending a "Fake" University? Or, is your University not complying with F-1 Student Visa Requirements?
To determine if the university that you enrolled may be violating F-1 student requirements, ask the following questions:
Does your university issues work authorization to work anywhere in the U.S. on the first day you enroll?
Does the university not require the F-1 student to physically attend classes on a weekly basis? (Please note physically attending classes is a requirement for the F-1 Student Visa)
The admission process is so easy that the university is not asking for prior Bachelor's and/or Master's transcripts. Additionally, the day you apply for enrollment is the same day you are admitted and also the same day "classes" begin.
CPT Overview
Curricular practical training (CPT) allows the student to work in order to pursue training that is directly related to the student's major of study and the training is an integral part of the school's established curriculum. CPT is traditionally done during the school year and is often on the job training that is used to count as credit. Most universities do not offer CPT during the first or second semester of enrollment. Usually, CPT is authorized for F-1 students after they have been enrolled for one academic year. However, if the curriculum requires practical training, CPT may be allowed for work that is directly related to the student's degree. For example, engineering students enrolled in a Master's degree program who complete the requirements for the school's cooperative education program may be eligible for CPT work authorization to pursue a co-op experience.
If you are currently enrolled in a Day 1 CPT program, it is highly recommended that you contact a qualified immigration attorney.
By Rahul Reddy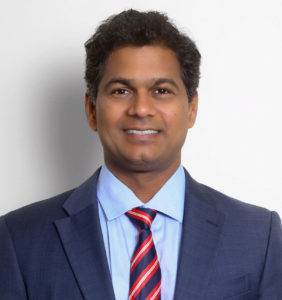 Rahul is the founding partner of Reddy & Neumann P.C. His practice covers employment-based immigration, in which he represents corporate clients in far-ranging industries.