Grounds for a J-1 Waiver of the Two Year Home Country Requirement
Most J-1 visa holders that come to the US are subject to a two year home-country physical presence requirement under 8 U.S.C. § 1182(e). Generally speaking, this requires an individual to return home for at least two years after their exchange visitor program. Not all J-1 visa holders are subject to this requirement, but for those that are, they must return to their home country before they can apply for a new non-immigrant status or for a green card. The only way to avoid this would be to file for a waiver of the two year home-residency requirement. Under the INA, there are five bases to request these waivers. This article is not an in-depth analysis of the waiver grounds, but will provide a general overview of the grounds you can request a waiver from the two year home-residency requirement.
No Objection Statement – If the sponsoring home country's government provides a statement to the Department of State (DoS) that it does not object to the J-1 visa holder not returning to the home country for the two-year requirement, this is a grounds for a waiver. This must come from the federal government of the country. Home countries can obviously decline to provide this. While having a no objection statement from the sponsoring country is not guaranteed to result in an approved waiver, it should provide significant weight, and is not often denied.
Request by an interested U.S. Federal Government Agency – A U.S. Government agency may request a waiver of the two-year home-country requirement if the J-1 visa holder is "actively and substantially involved in a program or activity sponsored by or of interest to such agency." 22 C.F.R. § 41.63(c). The government agency must submit a letter explaining why the waiver would be in the public interest and would be detrimental to the agency if it was denied. Upon submitting the application of the waiver, DoS will review the request and weigh foreign relations and the US need to make a determination.
Fear of persecution based on race, religion, or political opinion – If the J-1 visa holder can submit evidence in the waiver application that allows DHS to make a determination that they would be subject to persecution based on race, religion, or their political opinion, DoS can grant a waiver of the two year requirement. With this, the Waiver Review Division reviews the foreign relations aspect of the case and can consult with the Rights and Humanitarian Affairs division of DoS.
Exceptional hardship to a U.S. citizen (or lawful permanent resident) spouse or child of the exchange visitor – If the J-1 visa holder can submit sufficient evidence that being required to return home for two years would create an exceptional hardship to a US citizen or green card spouse or child, a waiver may be granted. While this standard is vague there have been a number of appeal decisions and court decisions which provide some guidance on what is and what is not consider exceptional. Generally, medical conditions tend to be more persuasive, especially if they are significant or that they would not receive proper treatment without the foreign national's financial or insurance support. The government may also consider economic factors, but just having financial difficulties by itself is not enough. Finally, emotional or psychological hardship, documented by doctors, may be considered.
Request by a designated state public health department or its equivalent – This is called the Conrad State 30 program. This waiver ground is designed to address the shortage of qualified doctors in areas that are considered underserved. To qualify, the individual must have been admitted in the J-1 program in order to receive graduate medical training, the individual must enter into a bona fide, full-time employment contract to practice medicine in H-1B status for at least 3 years at a facility located in an area designated as a Health Professional Shortage Area, Medically Underserved Area, or Medically Underserved Population, the individual must obtain a no objection statement in writing from their home country, and they must agree to begin employment at the health care facility within 90 days of the receipt of the waiver.
Waivers of any type require in-depth legal analysis. If you believe you qualify for a J-1 waiver of the two year home-residency requirement, we recommend you speak to a qualified immigration attorney about your specific facts.
By: Steven Brown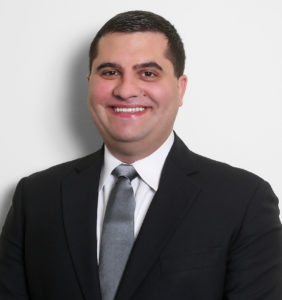 Steven Brown is a Partner at Reddy & Neumann, P.C. where he works in the Non-immigrant visa department and leads the Litigation Team. His practice covers all phases of the non-immigration visa process including filing H-1B, L-1, E-3, H-4, and H-4 EAD petitions. In the last two years, Steven has successfully handled over 1,000 non-immigrant visa petitions including filing petitions, responding to any necessary Requests for Evidence, and drafting motions and appeals. He has also become a key resource for F-1 students that seek guidance on properly complying with the F-1 visa regulations and any OPT or CPT issues they may have. Additionally, Steven holds a weekly conference call for companies that are part of one of the largest organizations for IT Services companies in America.