Guide on how to get an F-1 Visa
An F-1 visa is likely the most common way foreign nationals come to the United States in order to study.[1] While it is very common, many students are not sure how to apply or what they need in order to apply. This article will focus on a quick guide on the roughly six steps to apply for an F-1 visa. Keep in mind, this may change over time or may change based on your unique situation, and this article is a generalization of the process. While many of the steps are the same this article will also focus on those coming to the US from outside the country. As a starting point, I recommend all those seeking an F-1 visa to review www.studyinthestates.dhs.gov which provides updates and guidance for foreign nationals studying in the US. I also highly recommend talking with the Designated School Official (DSO) at the school you are applying to for any guidance.
Step 1: Apply and Get Accepted to an SEVP-Certified School
                In order to get an F-1 visa, you must be at an SEVP certified school. Most major state schools and those with international student offices are SEVP certified, but not all are. You can search for SEVP schools here https://studyinthestates.dhs.gov/school-search.
                While not mandatory to get an F-1, if you eventually want to seek a work visa, such as an H-1B, I would recommend that the school you pick is accredited by a major accreditation agency and not a for profit school. If you pick a for profit school, you would not be eligible for the master's cap exemption for the H-1B lottery.
Step 2: Receive your I-20 from the School
                Once you are accepted by the SEVP-certified school of your choice, you need to work with the international student office to obtain a Form I-20. The I-20 is a Certification of Eligibility of Nonimmigrant Status, and is required to complete the steps necessary to get an F-1 visa. An I-20 is a record of your information in the Student and Exchange Visitor Information System (SEVIS).
                Initial I-20s include basic biographical information, information about the school, information about the program, financials, and any remarks the school has. As far as the financials go, the school will provide an estimated average cost for tuition and expenses. You will have to be able to show the school that you have sufficient funding through personal funds, scholarships, etc. in order to pay the costs.
Step 3: Pay I-901 SEVIS Fee
                All students wanting to study in the US on an F-1 or M-1 must pay the I-907 SEVIS fee in order to apply for a visa. Even if your country participates in the Visa Waiver Program, you still must pay the SEVIS fee. To pay this fee, you go to www.FMJfee.com and take proof of payment to your visa appointment and when you enter the US. The fee for F-1 students is $350.
Step 4: Apply for F-1 Visa with the U.S. Department of State
[1] M-1 is also available for those who want to study a vocational school.   
            Once you have been accepted by a school, received your I-20, and paid your SEVIS fee, it is time to apply for your F-1 visa. It is important to note that each embassy or consulate may have different instructions, so be sure to review the website of each embassy or consulate before applying. General guidance on applying for your visa with the Department of State (DOS) can be found here: https://travel.state.gov/content/travel/en/us-visas/study/student-visa.html#howtoapply
                The general steps are to first complete the Form DS-160 online through the DOS Consular Electronic Application Center (CEAC). This can be found: https://ceac.state.gov/genniv/. This form will ask information about your personal information, travel information, any travel companions, previous U.S. travel, passport information, family information, and security information. It is important to answer all questions on the DS-160 truthfully. Failure to do so could result in permanent bars from the US.
                Once you complete the DS-160, you should print the confirmation page to bring to your interview. Once completed. You will need to schedule an appointment at the individual embassy or consulate, and each have different instructions for scheduling interviews. There will also be a fee associated with your F-1 visa, and that issuance fee can change based on your nationality.
Step 5: Attend your Interview and Receive your F-1 Visa
                It is important to keep in mind that new F-1 student visas can only be issued up to 120 days prior to the start date of courses listed on the I-20, so do not schedule your interview too earlier. On the day of the interview, be sure to bring your I-20s, your I-901 payment receipt, your passport, and your school acceptance letter to the interview. As noted earlier, you must answer all questions during the interview truthfully.
                There may be some time between the actual interview and the issuance of the visa, but once you get your visa, you are good to enter the US!
Step 6: Enter the US and Begin your Studies
                Once you have your visa, you can enter the US. Keep in mind, you cannot enter the US on your student visa more than 30 days prior to the start date of the program. Should you try to enter earlier, you will likely be denied entry. Once you enter the US, be sure the contact your DSO and update them on your address and ensure that you have everything in line to start your courses on the start date.
                The F-1 visa program can be difficult to manage. If you are unsure about any of the steps or process, contact a qualified immigration attorney for assistance.
By: Steven Brown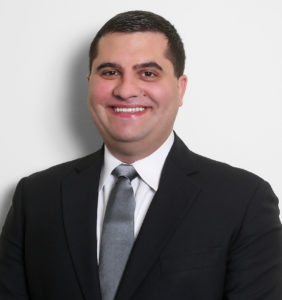 Steven Brown is a Partner at Reddy & Neumann, P.C. where he works in the Non-immigrant visa department and leads the Litigation Team. His practice covers all phases of the non-immigration visa process including filing H-1B, L-1, E-3, H-4, and H-4 EAD petitions. In the last two years, Steven has successfully handled over 1,000 non-immigrant visa petitions including filing petitions, responding to any necessary Requests for Evidence, and drafting motions and appeals. He has also become a key resource for F-1 students that seek guidance on properly complying with the F-1 visa regulations and any OPT or CPT issues they may have. Additionally, Steven holds a weekly conference call for companies that are part of one of the largest organizations for IT Services companies in America.