Humanitarian Parole for Ukrainian Citizens: Basic Process
Beginning April 25, 2022, the Biden Administration will begin its "Uniting for Ukraine" humanitarian parole program providing a streamlined process to secure legal migration to the United States for Ukrainians outside the United States who possess a American sponsor such as but not limited to family members, good Samaritans, and corporate/humanitarian/religious/non-governmental organizations. The "humanitarian parole" program will offer qualifying Ukrainians the ability to travel to and remain in the United States for up to two years, with eligibility to obtain work authorization. However, this program is not a pathway to citizenship or lawful permanent residency.
To qualify for humanitarian parole under the "Uniting for Ukraine" program, an individual 1) must be a citizen of Ukraine, 2) must have been a resident of Ukraine as of February 11, 2022 (i.e. cannot have been living in another country at the time of the invasion), 3) have one or more US citizen sponsor(s) . Following preliminary approval, the individual must then 1) demonstrate or undergo necessary vaccinations, and 2) submit biometrics and undergo a thorough background check. Upon full approval, the Applicant will be entitled to enter the United States and remain for at least two years.
To apply for humanitarian parole under the "Uniting for Ukraine" program, the Ukrainian individual's primary sponsor must file a Form I-131 Application for Travel Document as well as a Form I-134 Affidavit of [Financial] Support. If sponsored by an organization, the organization may submit a letter and supporting documentation committing to the Ukrainian Beneficiary's support in lieu of Form I-134 Affidavit of Support. A Ukrainian individual can also self-petition using the above forms.
When submitting the above, it is important to submit a concise yet comprehensive statement of fact supporting the parole request, as well as identity and background documentation such as birth certificates, passport copies, proof of citizenship, police clearance letters, any divorce/guardianship/adoption decrees, etc. Whether applying as a sponsor, or self-petitioning from outside the United States, the above forms and documentation should be filed together to United States Citizenship and Immigration Services (USCIS) with the appropriate I-131 filing fee of $575.
Upon receipt of the filing, USCIS will issue a receipt notice to all parties. USCIS will review the request and all supporting documentation, conduct necessary security checks, issue a Request for Evidence or Notice of Intent to Deny if additional documentation is required, and issue a decision. If approved, USCIS will mail an approval notice to all parties along with steps to obtain the travel documentation. At the same time USCIS will notify the US Embassy or Consulate closest to the beneficiary's residence. The Ukrainian beneficiary will then complete a Form DS-160 to schedule an appointment at the Embassy/Consulate for identity verification and secondary security vetting. If everything is satisfactory to DHS, the Ukrainian beneficiary will be issued a boarding foil allowing the individual to travel to the United States within 30 days of issuance. The Ukrainian will then travel to the United States and request admission before Customs and Border Protection (CBP). Upon entry, the Ukrainian beneficiary will be provided an I-94 Arrival/Departure Record documenting the allowed length of stay in the United States.
While there are a number of avenues available for Ukrainians domestically and abroad to find lawful means to remain or enter the United States, each of those avenues has their own processes and bottlenecks. The "Uniting for Ukraine" humanitarian parole program seeks to circumvent the need for those avenues as well as provide a sped-up process to enable our brothers and sisters in Ukraine temporary exile in our land of opportunity.
By Ryan A. Wilck, Partner and Attorney at Law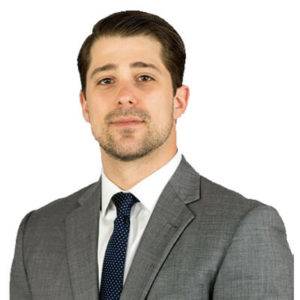 Ryan Wilck is an attorney at Reddy & Neumann P.C. assisting helping clients and their employees through the phases of the Green Card process. "Concilio et labore" is not only the motto of Ryan's favorite sports club but is also his life's motto; all things come through wisdom and effort. Ryan is passionate about gaining the trust of his clients utilizing a relentless and detail-oriented work ethic to understand their specific goals and concerns, hoping to instill a sense of confidence and stability. Whatever your immigration problem, he and his team will find a solution, through wisdom and effort.