I-485 Cross Chargeability: How to shorten your Green Card wait
Under the current US immigration law framework—be it employment-based or family-based immigration—the government focuses on the country of birth of the individual rather than the country of their citizenship for purposes of issuing Green Cards. This is all fine and well until we recognize that any one country is capped at 7% of the available Green Card visas for any given fiscal year.
The reality of US immigration is that individuals from certain countries seek out Permanent Residency Status (also known as a Green Card) at a far higher rate than the rest of the world. Typically, these countries include mainland China, India, Philippines, and Mexico and therefore individuals from these countries can face months to even decades worth of backlogs before they can either file for or receive approval of a pending Green Card.
As a quick example, under the most recent (August 2023) employment-based immigration visa bulletin certain categories of Indian-born certain categories of Indian-born individuals have a backlog dating back to January of 2009. Under the most recent (August 2023) family-based immigration visa bulletin certain categories of Mexican-born individuals have a backlog dating back to August of 2000.
The Indian community knows all too well the slings and arrows of outrageous fortune bestowed upon them by USCIS. Individuals form these backlogged communities are forced to live with the fact that the ebbs and flows of the monthly visa-bulletin tides provide them hope that a Green Card is the horizon knowing that might disappear just as quickly.
There are a number of available avenues that one may have to expedite their Green Card process. One such instance depends more upon circumstance than any education or experience backgrounds. For the purposes of today's discussion, that route is known as Green Card "cross chargeability".
What is Green Card Nationality?
 As we might know, an individual's nationality for Green Card purposes will always be the country of birth and never the country of citizenship. We recognize that it is typical that one born in a country has the citizenship of that country—as a legal theory we call this "jus soli" or right by the land. However, often times this is not the case. For instance, one can be born in Italy but never have a right to Italian citizenship. The same goes for people born in many of the oil-exporting Gulf nations such as the United Arab Emirates or Saudi Arabia. Often times, these people and typically in accordance with international law these people are given the citizenship of their parent(s)—as a legal theory we call this "jus sanguinis" or rights by the blood.
However, for Green Card purposes—none of this matters. Simply put, the country you were born in is the country of your nationality for Green Card purposes. Therefore, an Indian citizen born in Dubai will be considered an Emirati (UAE). A Canadian born in Zimbabwe will be considered Zimbabwean; a Mexican born in China will be considered Chinese.
With regards to Green Card cross chargeability, an individual entitled to claim the nationality of their spouse for their own Green Card purposes. Let's say I'm an Indian and I face a huge green card backlog but my wife was born in Iraq or any other country that's not backlogged. For my Green Card purposes, I as an Indian born individual would be considered Iraqi (through my wife's country of birth) and therefore not subject to the immense Green Card backlog for "typical" Indian nationals. While marriage isn't always easy, marriage to someone born in a country not your own (in the instance you are backlogged) is the easiest route to expedite your Green Card process.
When do you request Cross Chargeability?
One attempts or requests Cross Chargeability at the adjustment of status stage, i.e. filing the Form I-485. If someone is attempting to obtain their Immigrant Visa (Green Card) through the consulate, it's typically done at the Form I-140 stage. The difference is largely due to differences in the government's own procedures for handling domestic adjustment of status vs. consular issuance of immigrant visas.
When attempting a cross chargeability request, the Adjustment of Status (Form I-485) package should be very clear of the cross chargeability request and very clearly point out the place of birth–Green Card nationality—of their spouse. We must recognize that cross chargeability is only applicable to one's spouse and never to one's children or parents.
For more information, or for a detailed conversation regarding your specific green card cross chargeability issues or other potential avenues to expedite your Permanent Residency Process, please schedule a time to speak here.
By : Ryan A. Wilck, Partner and Attorney at Law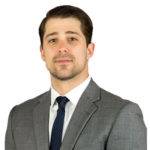 Ryan Wilck is a Managing Partner and attorney at Reddy & Neumann, P.C. with over a decade of US immigration law experience, enthusiastic and proactive in his approach assisting clients and their employees through the various phases of the permanent residency a/k/a Green Card process. "Concilio et labore" is not only the motto of Ryan's favorite sports club but is also his life's motto; all things come through wisdom and effort. Ryan is passionate about gaining the trust of his clients by utilizing a relentless and detail-oriented approach to understand their specific goals and concerns, hoping to instill a sense of confidence and stability. Whatever your immigration problem or interest, he and his team will find a solution, through wisdom and effort. Reddy & Neumann, P.C. has been serving the business community for over 20 years and is Houston's largest immigration law firm focused solely on employment-based business immigration. We work with employers and their employees, helping navigate the complex immigration process efficiently and cost-effective.
 We are committed to assisting our clients with navigating the complex PERM Labor Certification (ETA 9089 and other challenging immigration matters as an accomplished immigration law firm in Houston, Texas. Our team is here to offer the direction and support you require, whether you're a company trying to hire top talent or a foreign worker seeking to develop a career in the United States. To find out more about how we can help you with your immigration issues, get in touch with us right away.